Published on Tue Jun 24th, 2014
This is the latest members update for Fapturbo2 licenses released by the robot authors to their customers
The long-time Premium members won't feel surprised by such update as the authors never rest when it comes to improving and refining the performance of FapTurbo robots, while they exploit these updates to keep their followers informed by the latest developments.
What is the new settings importance for maximizing the profits?
As it's well known, the markets are always in a state of flux, so the main goal is to keep the robot on top of the current trends, but if we look for the best future results optimization there will always be a trade-off between the near future expected profits versus the past history profit results. This means that continuing to retrospect the past while having the future cake too is impractical.
Despite cyclical trends and historical repetitions, it is difficult to get the results of the year 2013 in 2014 using the same settingsâ₉€Â¹ regardless how profitable they were in the pastâ₉€Â¹, so the past shouldn't be considered as a corner stone as it has already passed, and the focus should be put on anticipating the Future while profiting in the Present.
That's why FapTurbo authors decided to sacrifice backtested gains over previous years in respect ofâ₉€Â¹ better near future returns and hence they have already finalized the next set of optimized settings that are manually applicable to BTC & FAPTv2.1b Premium over these coming months, from June to August'14.
These settings are already released and available as an archive of .set files on the Downloads page of our Fapturbo2 Members Area (including instructions).
Here are the new settings instructions:
=> Click to Download
The robot authors have published the gain results they could make applying these new settings for this year 2014; Bitcoin alone generated the maximum profits of +$12k while the remaining pairs contributed almost +$7.5k - a grand total of $19.5k - and based on these statistical figures, they are predicting a realistic win rate of 75-85% (Variable as Traded Pair Dependable) for the next couple of min. They also assure that they'd do whatever is necessary to ensure that for their customers promising their valuable Premium members to earn the best profits possible with Fapturbo2 Series. They are insisting to prove that they are always one of the leaders in automated Forex trading and won't give up the level achievedâ₉€Â¹.
PROFIT/EQUITY GRAPH OF LATEST OPTIMIZED SETTINGS - from Jan to Jun'14
PROFITS FROM BITCOIN ALONE ( 10 lots, equivalent to 0.1 standard lots)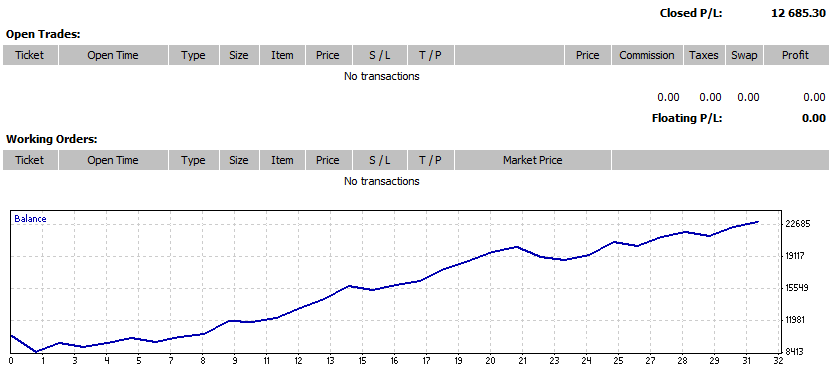 PROFITS FROM REGULAR PAIRS ( 0.1 lots)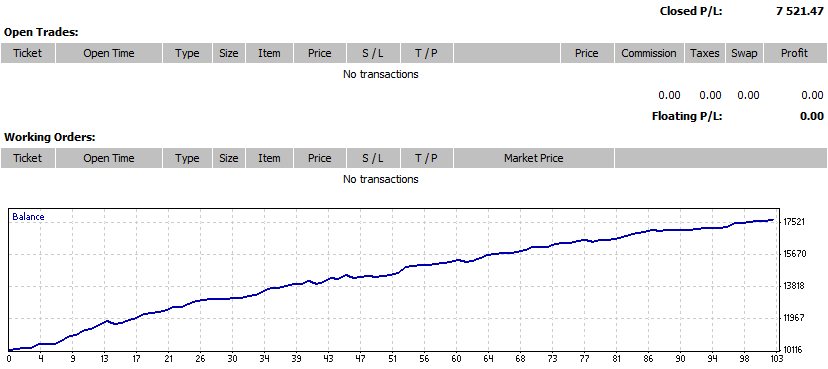 Here are the new settings instructions
=> Click to Download
Upcoming Developments
In addition to the previously mentioned optimized settings, the robot developers are preparing a wide range of developments that will be valid in the next upcoming version, i.e., BTC & FAPTv2.2 Premium. As they said before that they are always looking for innovative waysâ₉€Â¹ to push their robots to perform better, particularly with the upcoming TrailingStop feature and many other improved ones.
To make it easier, the main update in FAPTv2.2 is that it will be able to optionally download the latest optimized settings directly from its official server automatically, so no more manual application of any further new settings as it will be kept up-to-date all the time with the market.
FAPT2 developmental plan includes all of this and more!
BTC & FAPTV2.1b PREMIUM UPGRADE
If you haven't already heard of this recent upgrade, then please take note: The robot authors are confirming that starting from Jan'10 till now and with all the tweaks and improvements, the latest FAPTv2.1b generates long-term profits close to +$55,000 for all pairs and with applying the latest optimized settings, the profits sum touched almost +$20k just for the current year!
It's highly recommended to upgrade to the latest BTC & FAPTv2.1b versions, if you haven't already done that.
FAPTURBO2 PREMIUM SUPPORT
If you need to contact the Premium Support (especially for a technical issue), then please be sure to email them at premium
fapturbo2.com with full and complete data about the issue you need to solve, including a full screenshot of your MT4 with the robots' settings on the chart. For general issues, you can contact them at support
fapturbo2.com
If you are new to FapTurbo2 and if you haven't yet opened or funded your live accounts, then please make sure you do so through the link below. If you plan to trade on all the best Forex pairs, even along with Bitcoin; the most profitable pair, then nothing less than $1000 is recommended to get started as you will need sufficient margin to reap the best profits from your account.
http://fapturbo2.com
P.S. BEST PAIRS TO TRADE?
FYI, the best pairs remain more or less the same for BTC & FAPTv2.1b as mentioned in the robot main guide. With these latest settings, BITCOIN is still on top, come next the GBPUSD, GBPCHF, EURUSD, EURGBP pairs, and if you need one more pair to trade on, you may choose between either USDCAD or USDCHF.