Published on Wed Jul 13th, 2022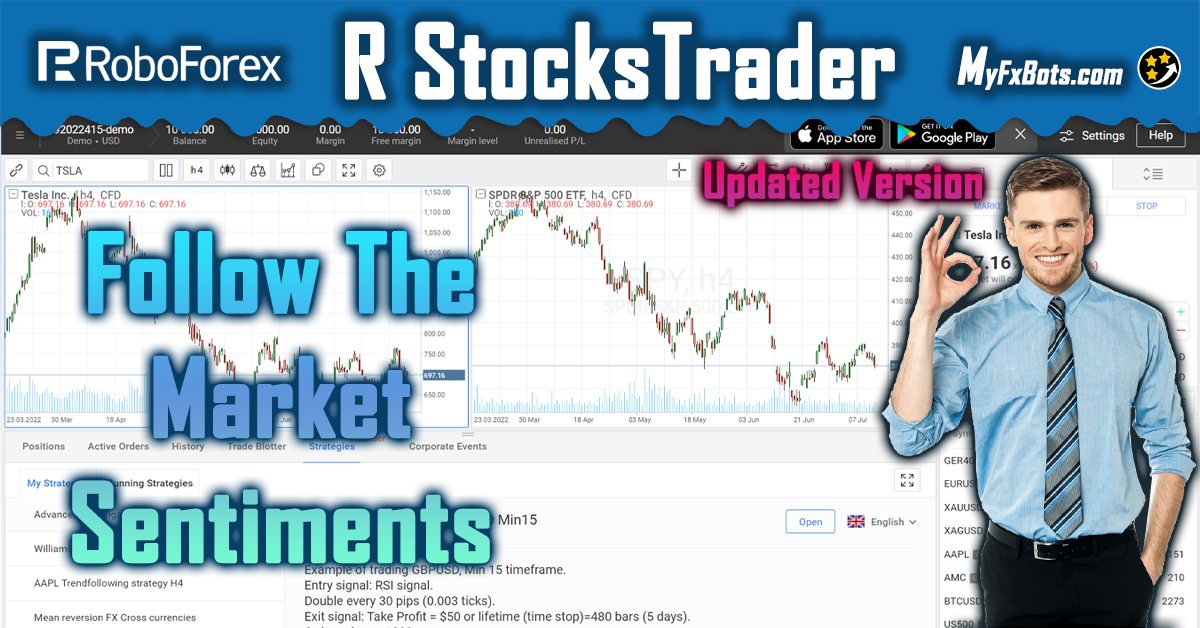 RoboForex is constantly working on enhancing its multi-asset web platform and mobile application for trading.
They've announced that they're delighted to offer you more details about new features and useful tools that are now available on R StocksTrader.
What's new about R StocksTrader?
Home screen
The app's home screen offers important information for a trader to follow: lists of popular and recently-viewed assets, financial data for an account, and upcoming dividends.
Another useful feature that's now available is sets of instruments that can be used for long/short-term investments.
In the "New to the market (IPO)" section, you can find CFDs on stocks of the companies that went public in the last 6 months.
Over 20 specific watchlists
Looking for popular instruments in the different categories is now made easier – lists of all suitable assets are combined into convenient watchlists: "Invest in China", "Invest in Volatility", "Invest in Gold", and others.
500 new instruments
These include such popular assets as Beyond Meat Inc (BYND.ny), Didi Global Inc. (DIDI.ny), and Spotify Technology SA (SPOT.ny).
Enhanced interface
We've improved the app navigation and search screen for available assets.
Updated trading statement design
We've revised the trading statement design, and added monthly/yearly periods
Extended trading sessions
A new trading schedule for US30, US500, and NAS100 – from 3:00 AM to 11:15 PM, and GER40 – from 9:05 AM to 10:55 PM.
Trade over 12,000 instruments from a single R StocksTrader account!