Published on Thu Mar 18th, 2021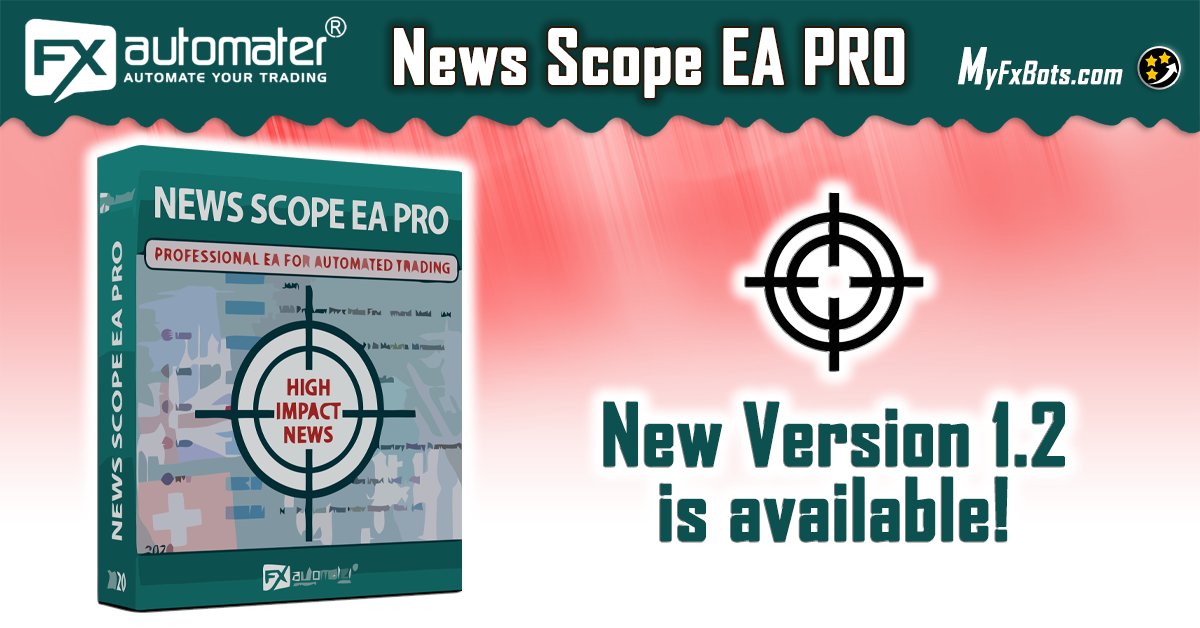 FXAutomater would like to inform you that they have released new version for News Scope EA PRO.
Below you can find what's new in this new version:
FXAutomater has changed the default value of one parameter.
They have fixed a small bug related to the authentication system.
They have updated the available .set files too.
There are some major updates in the new version of this forex robot. Therefore it is mandatory to update to the new version.
Get your copy of News Scope EA PRO version 1.2