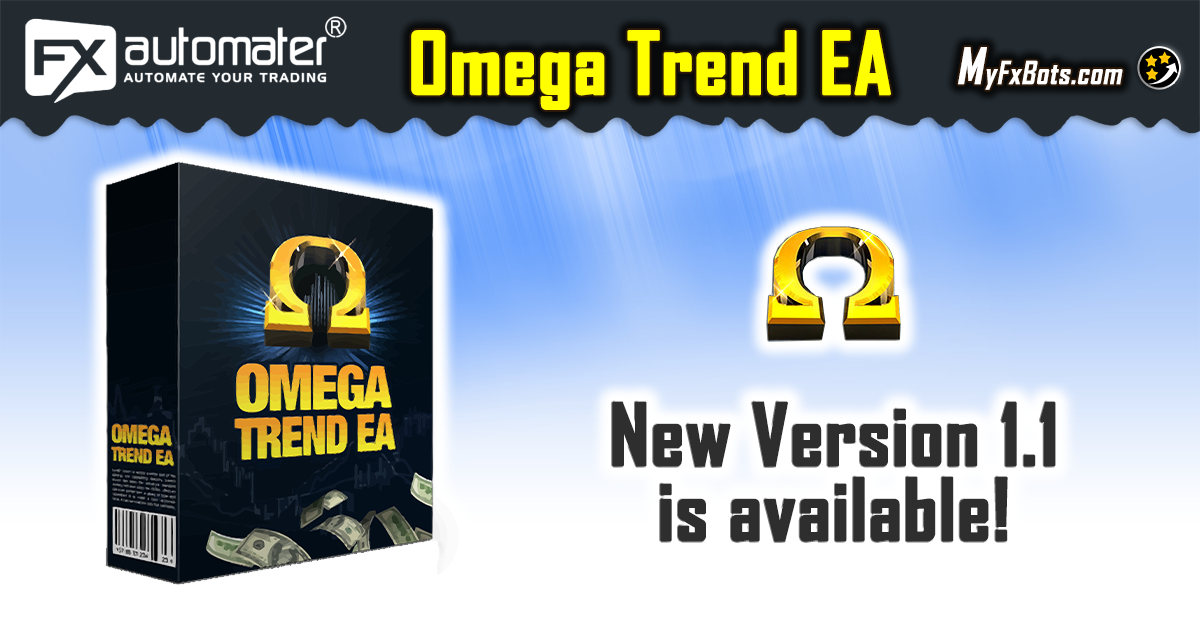 FXAutomater would like to inform you that they have released a new version of Omega Trend. The new version is 1.1 and it is available for downloading in the member area. FXAutomater have made some general changes in Omega Trend. They have improved and optimized the trading logic, they have added some additional systems and new parameters. There are also new .set files for the supported pairs.
Here are the new things in Omega Trend v.1.1
The new version is available for downloading in the member area.
By
[Last Modified On Fri Oct 9
th
, 2020]
Published on
Fri Oct 9th, 2020
Information, charts or examples contained in this blog post are for illustration and educational purposes only. It should not be considered as an advice or endorsement to purchase or sell any security or financial instrument. We do not and cannot give any kind of financial advice. No employee or persons associated with us are registered or authorized to give financial advice. We do not trade on anyone's behalf, and we do not recommend any broker. On certain occasions, we have a material link to the product or service mentioned in the article. This may be in the form of compensation or remuneration.