Published on Sun Jun 17th, 2018
Before closing last week on Thursday, Forex Trend Detector EA managed to achieve a surge in trading accounts across the entire Forex market. It could perfectly determine a near-bearish dominant volatile market trend, successfully identified its volatility borders, kept watching these borders where it comes close to the important market levels.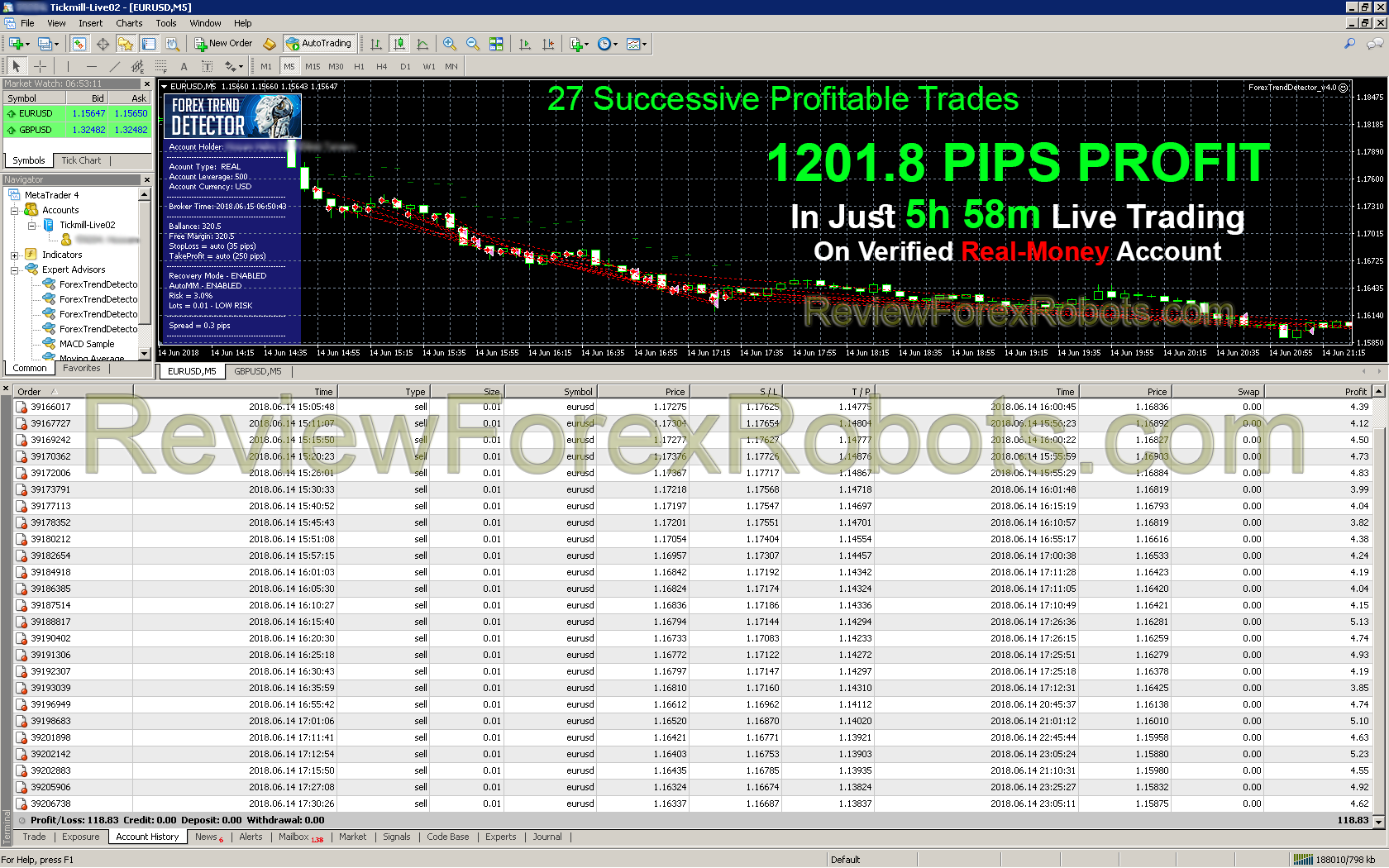 An important volatility breakout has occurred and Forex Trend Detector EA didn't miss it, it has then taken the opportunity and executed multiple (more than 25) successive trades after calculating the most possible profiting price levels that could occur on market reversal, and this was a success!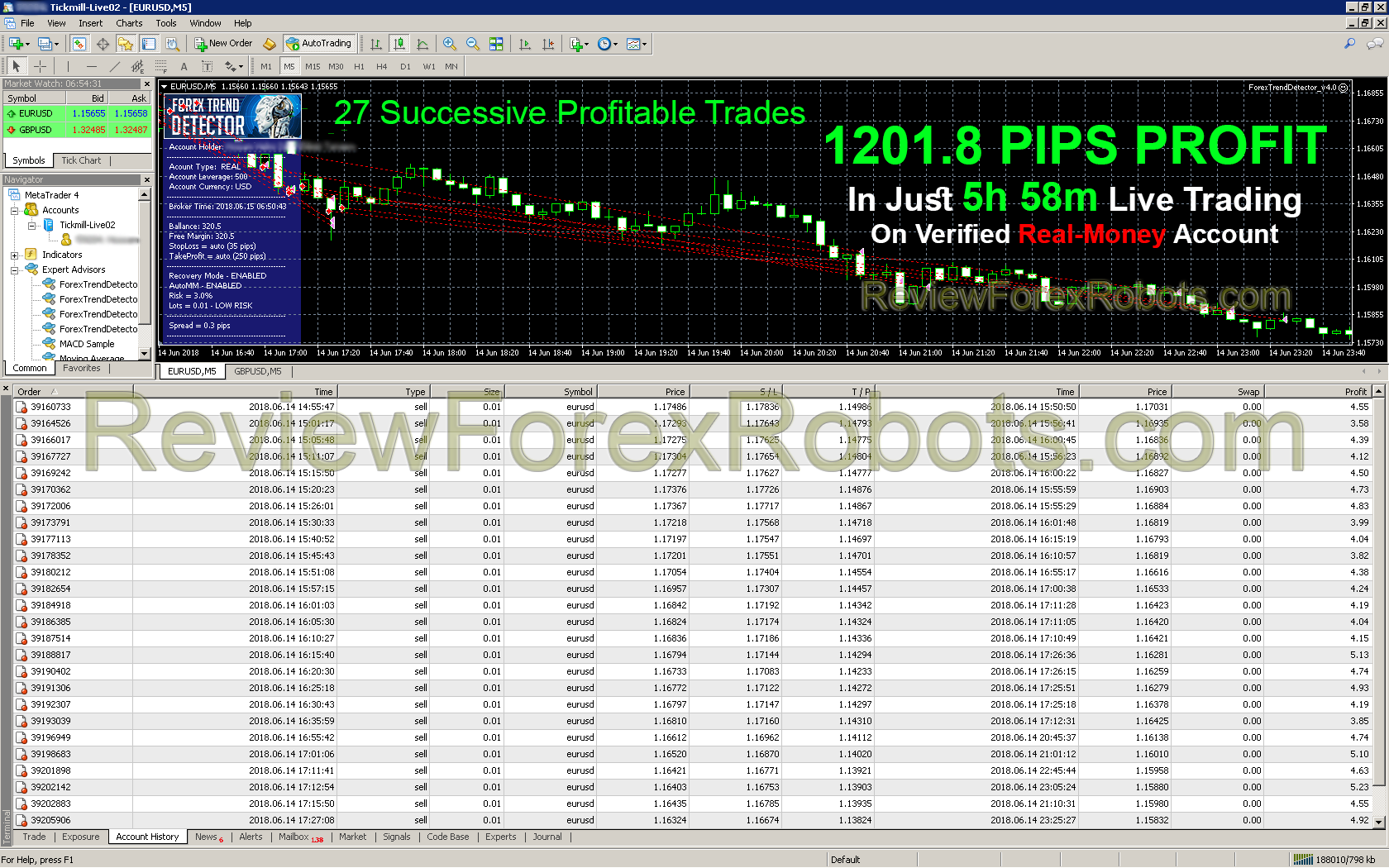 A sum of 1201.8 pips has been gained last week with an average win of 44.51 pips into multiple Forex accounts allover the world thanks to Forex Trend Detector EA. All were short trades on EURUSD the best of which could make a profit of 52.3 pips while the worst made 35.8 pips, the shortest of which took about 25m while the longest took about 5h 58m to be accomplished.
The existing Forex Trend Detector winner traders should have passed a special weekend celebrating their last profit, its loser traders have now recovered their losses while the new users of the EA are so lucky getting their copies running on the last Thursday.