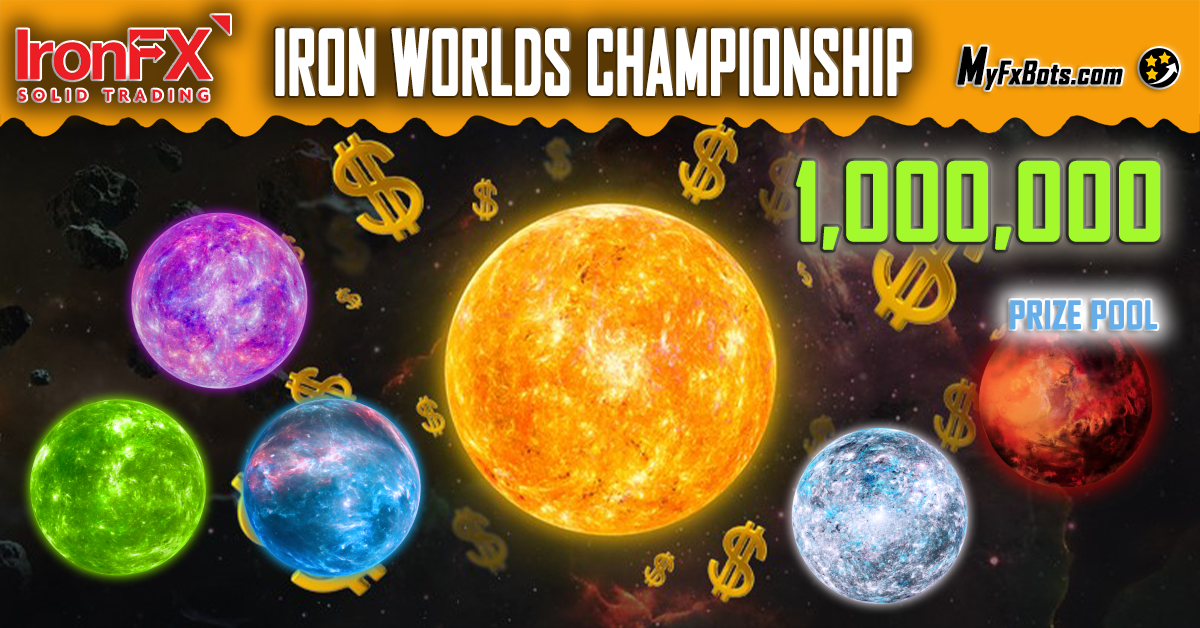 Compete against other Iron Traders. Get Cash Prizes from a $1,000,000 Prize Pool. Get the highest returns at the end of the round and win amazing cash prizes!
Competition Dates
Lucky Draw (Pre-registration)
1 June – 13 June
Minimum Deposit: NA
Sulphira World (Qualifying Round 1)
14 June – 13 July
Minimum Deposit: $500
Mangania World (Qualifying Round 2)
14 July – 13 August
Minimum Deposit: $500
Phosphora World (Qualifying Round 3)
14 August – 13 September
Minimum Deposit: $500
Tantalum World (Qualifying Round 4)
14 September – 14 October
Minimum Deposit: $500
Titania World (Semi-Final)
15 October – 15 November
Minimum Deposit: $3,0003
Iron World (Grand Finale)
16 November – 16 December
Minimum Deposit: $5,0003
How Can You Enter the Battle?
Sign up and choose your preferred nickname.
Deposit the relevant minimum amount.
Start Trading.
Check Iron Worlds Championship Terms and Conditions on IronFX official website for more information!
Posted By
[Last Modified On Fri Jul 2
nd
, 2021]
By
[Last Modified On Fri Jul 2
nd
, 2021]
Published on
Fri Jul 2nd, 2021
Information, charts or examples contained in this blog post are for illustration and educational purposes only. It should not be considered as an advice or endorsement to purchase or sell any security or financial instrument. We do not and cannot give any kind of financial advice. No employee or persons associated with us are registered or authorized to give financial advice. We do not trade on anyone's behalf, and we do not recommend any broker. On certain occasions, we have a material link to the product or service mentioned in the article. This may be in the form of compensation or remuneration.