Published on Mon Jul 26th, 2021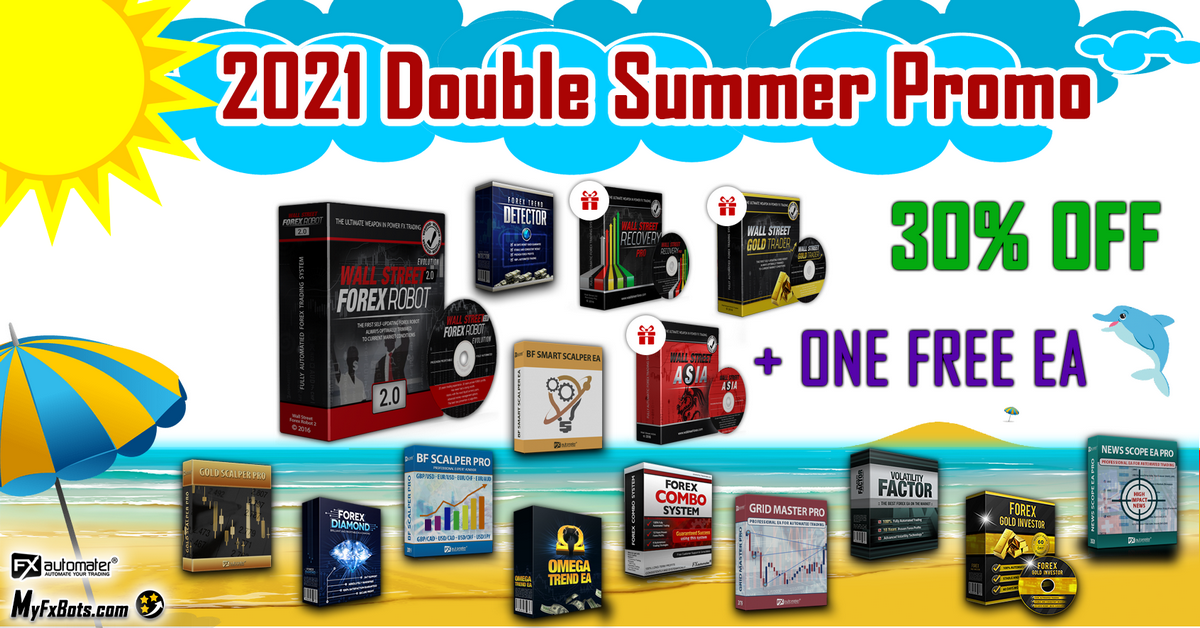 A few days ago, FXAutomater has announced its Double Summer Promotion, for a limited period of time;
-30% OFF

+ GET

1 EA for FREE
They keep the discounted prices and they give one gift EA to everyone who purchases a new product from them.
It's a very good opportunity to get a perfect useful product for a lower price!
Another interesting piece of news about Grid Master PRO, they managed to optimize it for currency pair NZDCAD.
They've prepared a .set file for NZDCAD and published it on their website. You can test or run the EA on NZDCAD, download the .set file from here: Grid Master PRO
We wish you all a very profitable summer season!