Published on Sun Nov 18th, 2018
For years and till now, FxAutomater hasn't missed an occasion or a holiday but presents its fantastic gifts and offers. This Black Friday, the first day of traditional Christmas shopping is not an exclusion this year in 2018.
Every Forex robot purchased during this occasion till the 23rd of November 2018 will have a 50% discount of its regular price as follows: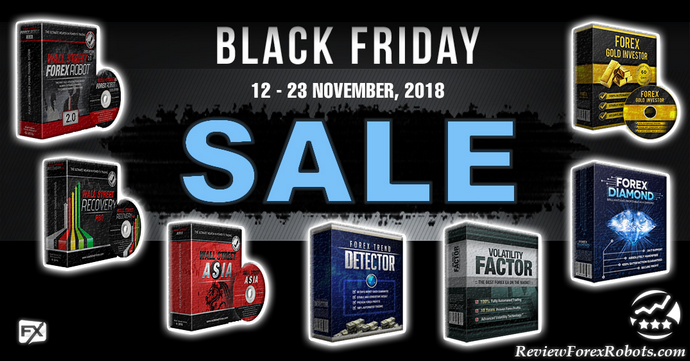 Moreover, FxAutomater has decided to give a GIFT to everyone who gets a valid license for a Forex robot from them throughout the 2018 Black Friday season. That gift could be an indicator or an other expert advisor upon the user's choice!
Don't miss this amazing OFFER!