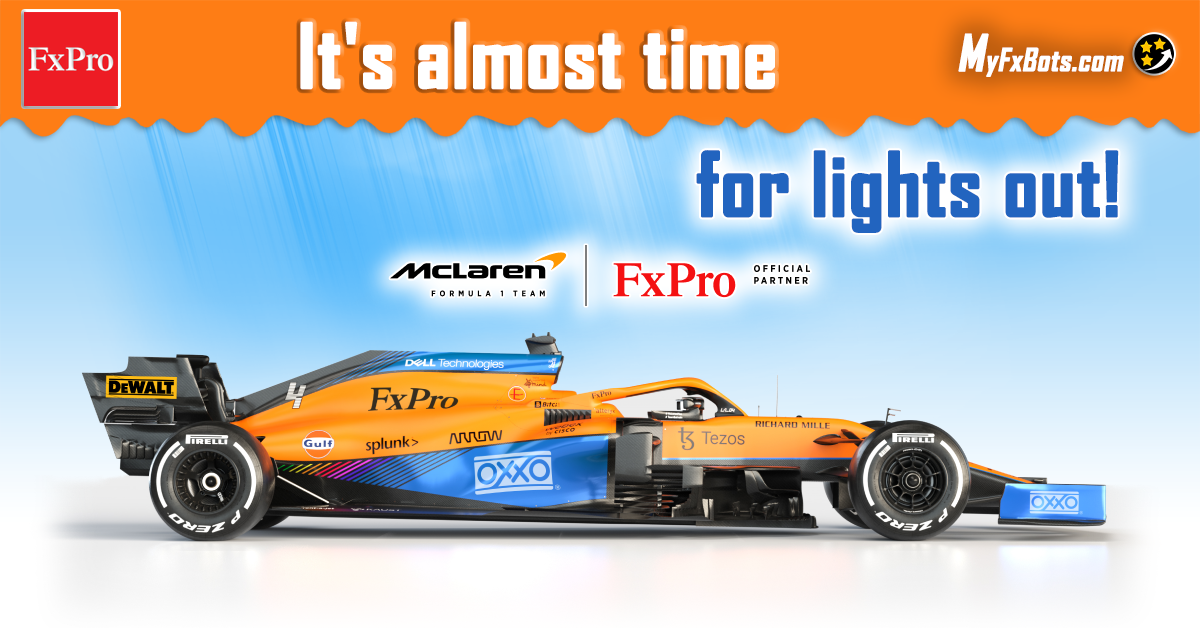 Time to see the new MCL36 out on the track!
With the start of this year's F1 season just around the corner, FxPro wanted to give their clients an insight into what FxPro can expect from their partners McLaren this year, as well as showing off the brand new bold livery!
McLaren had an excellent season last year, finishing 4th in the constructor's championship, with drivers Lando Norris and Daniel Ricciardo finishing in places 6 and 8 of the Drivers championship.
This year there are new regulations for F1, putting the teams on more of a level playing field in what is shaping up to make for thrilling viewing this season! On the 11th of February, McLaren unveiled their slick new race car with light blue accents, the MCL36, at the McLaren Tech Centre in Woking.
As in previous years since their prestigious sponsorship started back in 2018, the FxPro logo features prominently on the front wing of the McLaren race car, as well as along the outer halo and inner cockpit.
But this year, there's a new addition to the FxPro branding, with their logo also displayed on the driver helmets. Now you can see your favorite broker even more often when watching Formula 1!
In the first pre-season testing in Barcelona, McLaren displayed how competitive they will be in the coming year, being the fastest on track on day one and confidently displaying their strength and technical enhancements of the car.
From the 10th-12th March, pre-season testing will take place in Bahrain, a week ahead of the first round there. Don't miss Round 1 at the Bahrain Grand Prix on the 20th of March!
In the meantime, check out their recent driver quizzes where FxPro challenged Norris and Ricciardo to quick-fire rounds of McLaren history and of last year's season.
Keep an eye out for more upcoming collaborations with McLaren on social media, featuring the drivers themselves!
Leave the racing to the Pros… while you trade like a Pro!