Published on Tue Aug 8th, 2023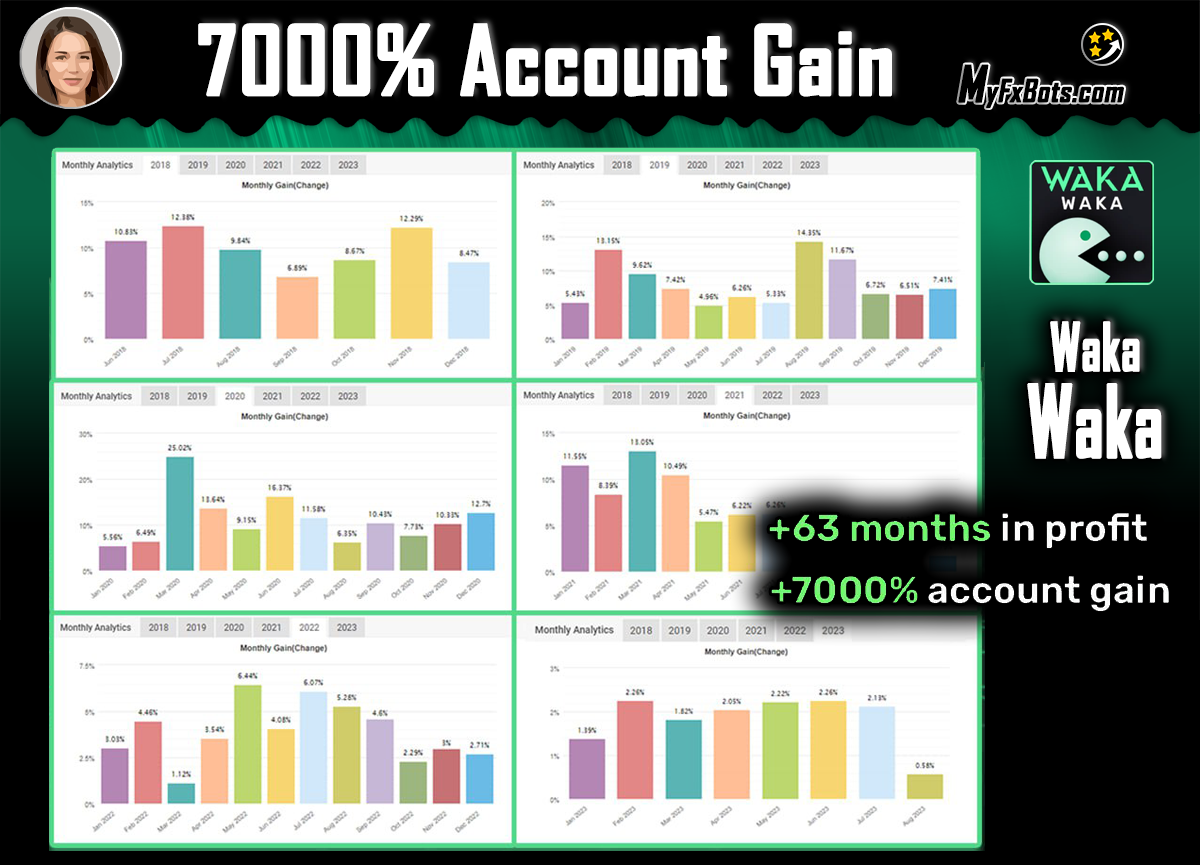 A couple of days ago, on 6th August 2023, Waka Waka achieved yet another monumental milestone in its journey to greatness:
Valery Trading, the EA creators team, has reached an astonishing 63 consecutive months in profit, for which they still hold the world record in the Expert Advisor niche.
To have 63 months of consistent profits is a testament to the unwavering power of their Expert Advisor's trading strategy. They claimed that this fills them with immense pride to see how far they've come together; with their customer traders and fans.
But that's not all; the account gain on their live accounts has soared to almost 7000%, which you can verify on Waka's MyFxBook track record!
They also ensured that none of this would have been possible without the support of their unique clients and followers. Their trust has been the driving force behind Valery Trading's success. They did reveal their deepest gratitude to each and every one of their fans for being a part of their journey.
Valery Trading will continue to strive for excellence, innovation, and unparalleled performance in the trading world. They value their clients' faith in Waka Waka and all their Expert Advisors so much, as this motivates them to push the boundaries and set new records. Together with their fans, they are an unstoppable force!
To celebrate this incredible achievement they promised to look forward to an even more exciting future ahead. Valery Trading are committed to providing their customers with the best possible service and taking their financial goals to new heights.
Valery Trading are so euphoric and happy about their great success and we expect so much from them in the near future! Don't miss joining their success journey!