Published on Thu Mar 23rd, 2023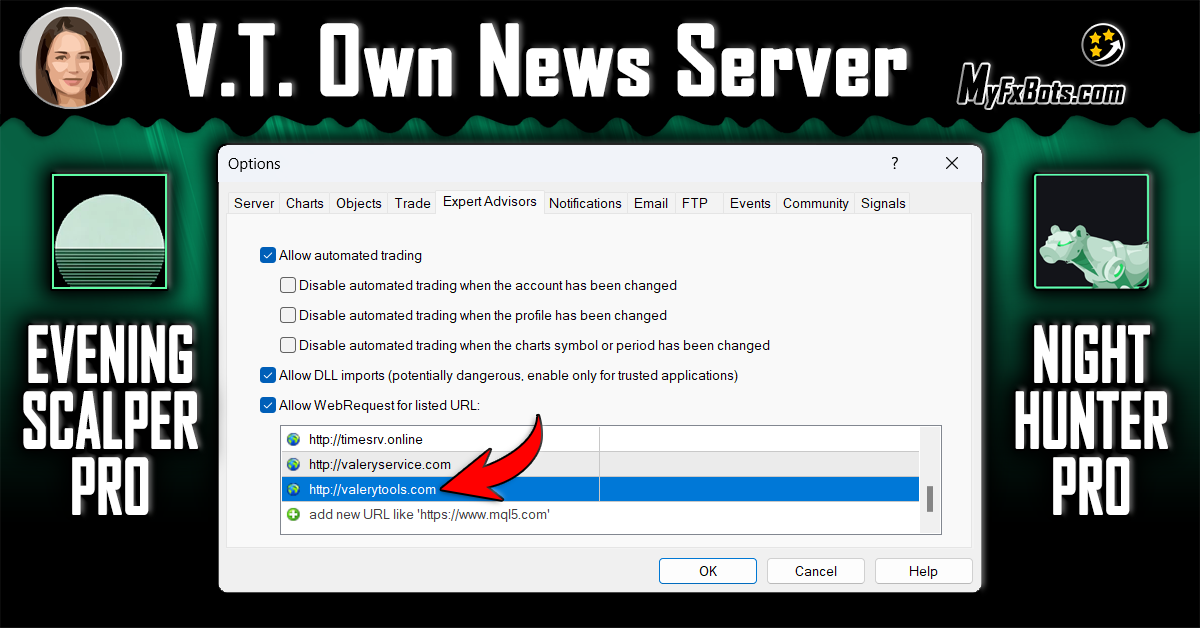 Last Monday it was noticed that it was impossible to access ec.forerxprostools.com (an investing.com domain) from the MetaTrader terminal.
This website was being used by all Valery Trading EAs, as well as by most EAs of other developers that use news filtering. It seems that decided to deliberately start blocking all EAs in MetaTrader using this resource.
After a bit of thought, Valery Trading decided to set up their own news events server. Since there is always a probability that access to someone else's server will be blocked, the most "bulletproof" decision in this regard is to set it up on self's own.
Valery Trading have already set up the server and got it working. And updated Night Hunter PRO, Evening Scalper PRO, and News Catcher Pro on both the MQL Market and the website (you can download the new files in the user dashboard, as always).
All the known bugs were fixed, and support for Valery Trading's own news events server was added.

Please, note that you need to make sure the http://valerytools.com URL is added for the news filter to work correctly.
As usual, it may take up to 24 hours for all MQL Market servers to catch up with the update. If you don't see it there now, just wait for a few hours and it will likely show up.