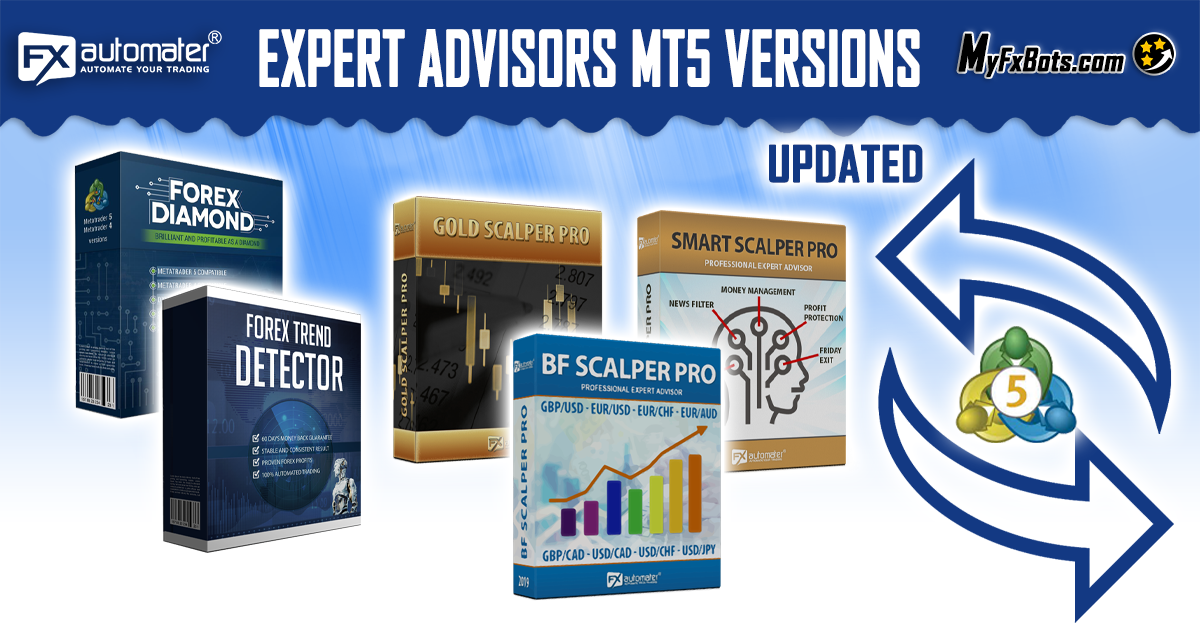 FXAutomater have recently declared that they have fixed a small bug in the RecoveryMode system of the following EAs:
The bug was related to the lots calculation when the RecoveryMode is enabled. The problem was encountered only by some brokers (not all). With some brokers, the recovery lot may be smaller than it should be. This is the problem. However, it is recommended that you upgrade to the new versions (only if you use the MT5 version of these EAs).
If you use the MT4 version then you don't need to take any action!
FXAutomater have updated their automatic installers and archives for manual installation. Their customers can now download and update at any time they want.
One more thing!
FXAutomater "DOUBLE SUMMER PROMO! -30% OFF + GET 1 EA for FREE!" will end soon.
Everyone who buys a new EA from FXAutomater's catalog will get a second one as a gift.
The current offer "50% OFF" for the additional licenses will also end soon.
BEST PROFITABLE WISHES!
Published on
Thu Sep 16th, 2021
Information, charts or examples contained in this blog post are for illustration and educational purposes only. It should not be considered as an advice or endorsement to purchase or sell any security or financial instrument. We do not and cannot give any kind of financial advice. No employee or persons associated with us are registered or authorized to give financial advice. We do not trade on anyone's behalf, and we do not recommend any broker. On certain occasions, we have a material link to the product or service mentioned in the article. This may be in the form of compensation or remuneration.