Published on Fri May 7th, 2021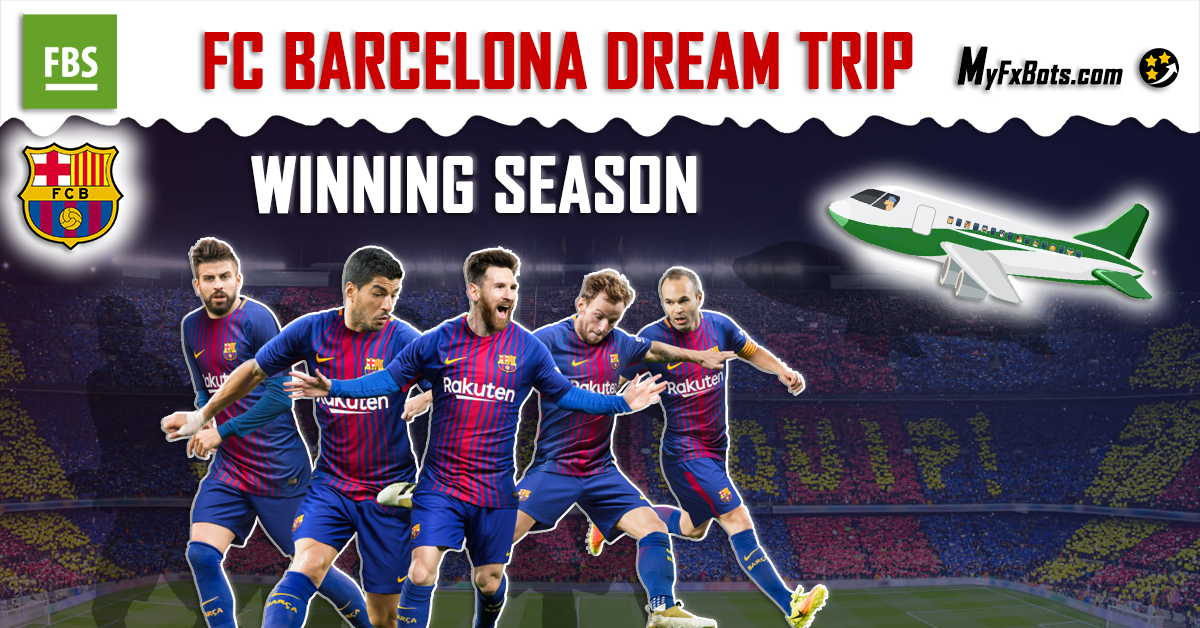 Win a dream trip to FC Barcelona home game!
Trade for more lots and five ultimate winner kits are yours 100%!
Lucky ones will be pleased too. We prepared three trip-packs that anyone can get in a raffle.
Contest Ended: January, 28 — March, 17
APRIL 26
FC Barcelona vs Atlético de Madrid ==> x4 TICKETS
MAY 17
FBS Winning Season vs CA Osasuna ==> x4 TICKETS
3 Steps to win

Get rated in the contest

Deposit $100+ in total
Trade at least 2 lots

Receive a personal number

We'll use it in a raffle
Try your luck and win one of 3 tickets

Trade for a guaranteed trip to Barcelona

Trade the highest number of lots
Top 5 traders will get the tickets
Open an FC Barcelona contest account and don't miss the opportunity!
A winner's kit includes
One ticket to FC Barcelona home game
Round-trip flight
Hotel stay
Tour of Camp Nou
Barça museum visit