Published on Fri Dec 17th, 2021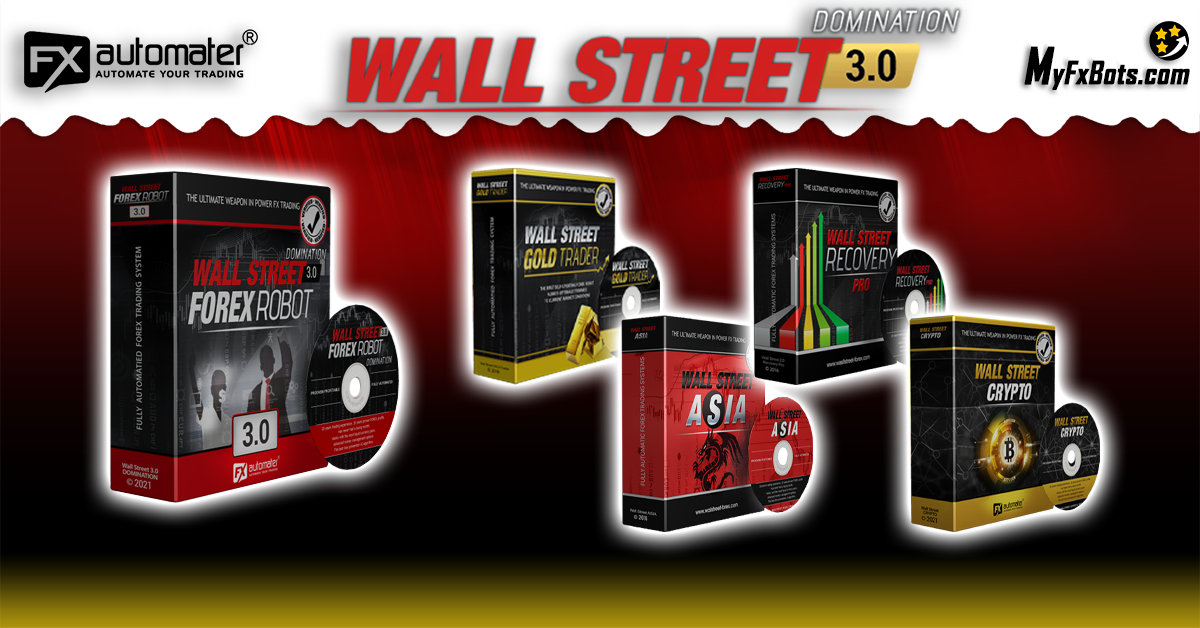 FXAutomater has developed the brand-new version of Wallstreet Robot; WallStreet Robot 3.0 Domination.
This new 3.0 version comes with many exciting improvements, the best elements from the proven, core trading principles
of Wall Street Forex Robot v1.0 and v2.0 were kept, while its functionality was taken to a whole NEW LEVEL. As always, FXAutomater mainly focuses on achieving realistic returns, based on current market conditions.
They also developed a new bonus robot for cryptocurrencies BTCUSD and ETHUSD - WallStreet CRYPTO.
Market BIAS Algorithm
For the first time, you have a robot who can use a REAL insiders only Money flow information. With our brand new "Market Bias" tool we've managed to extract the most accurate information, about the market bias of the BIG, SMART institutional money. Finally, with Wallstreet Robot 3.0 you can use this unique tool to filter your trades in the direction the SMART MONEY are looking for.
Broker Spy Module
We've designed a first of its kind "Broker Spy Module". We spent over 2000 hours in developing and refining this powerful tool with one primary goal - to protect your capital and you from unethical bro- kers: cheating you with high negative slippage, high spreads or delayed order execution. Now you will be able to monitor every minute whether your broker is stealing from you.
Real-Time Update System
We've also built a revolutionary, industry-first: REAL-TIME-Settings Update System. You don't need to restart your robot to get the new settings anymore - you can decide how often the EA will check for new settings. You have the option to automatically download and apply the latest optimized settings directly from our servers.
Improved Exit Trading Logic
Increased Trading Frequency
Highly Reduced Drawdowns
Improved Profit Protection System
Using Pending Stops and Limit Orders
Increased Profitability