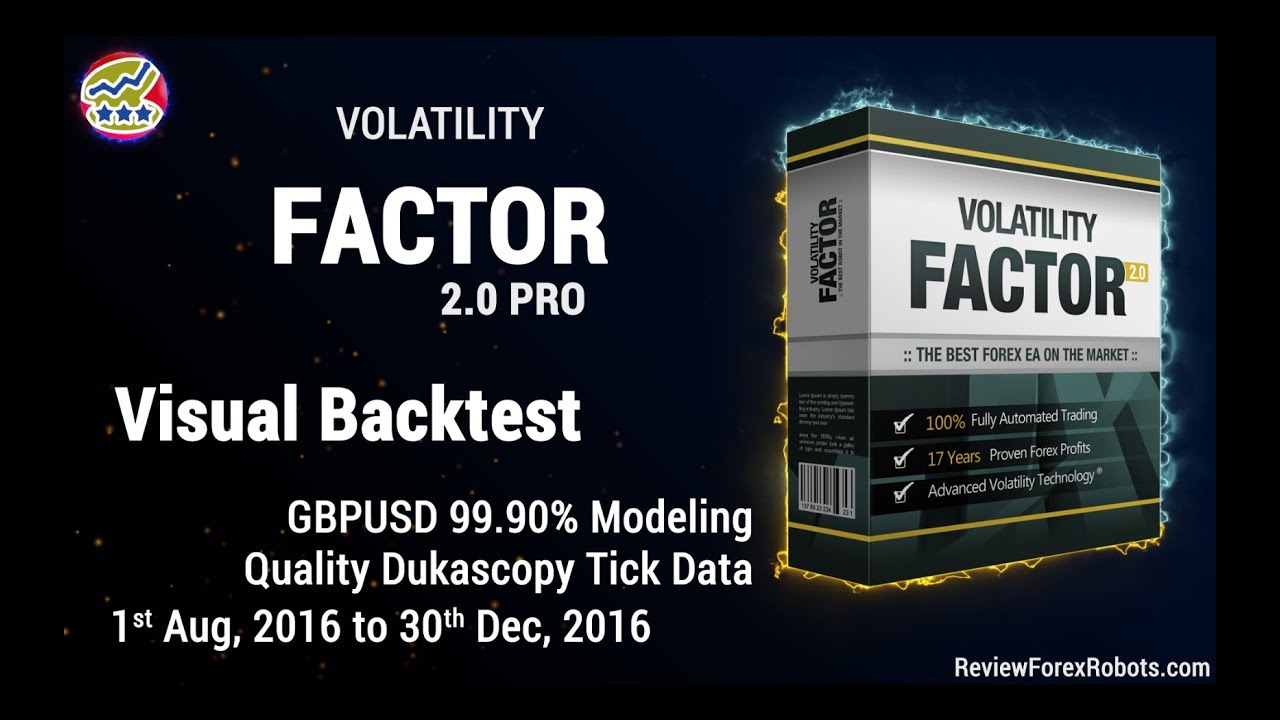 This is a Visual Backtest Conducted to Better Understand the Trading Style and Behavior of Volatility Factor Pro version 2.2.
This Backtest was for Volatility Factor Pro version 2.2 keeping all of its settings as default, on GBPUSD using a spread of 4.0 in a 99.90% Modelling Quality Dukascopy Tick Data Via a Tickmill ECN-PRO Demo Account with the help of Tick Data Suite v2.2.10.0.
Here is the recorded visual backtest report:
Volatility Factor Pro version 2.2 GBPUSD 4 Months
By
[Last Modified On Fri Jan 26
th
, 2018]
Published on
Fri Jan 26th, 2018
Information, charts or examples contained in this blog post are for illustration and educational purposes only. It should not be considered as an advice or endorsement to purchase or sell any security or financial instrument. We do not and cannot give any kind of financial advice. No employee or persons associated with us are registered or authorized to give financial advice. We do not trade on anyone's behalf, and we do not recommend any broker. On certain occasions, we have a material link to the product or service mentioned in the article. This may be in the form of compensation or remuneration.