Published on Thu Aug 17th, 2023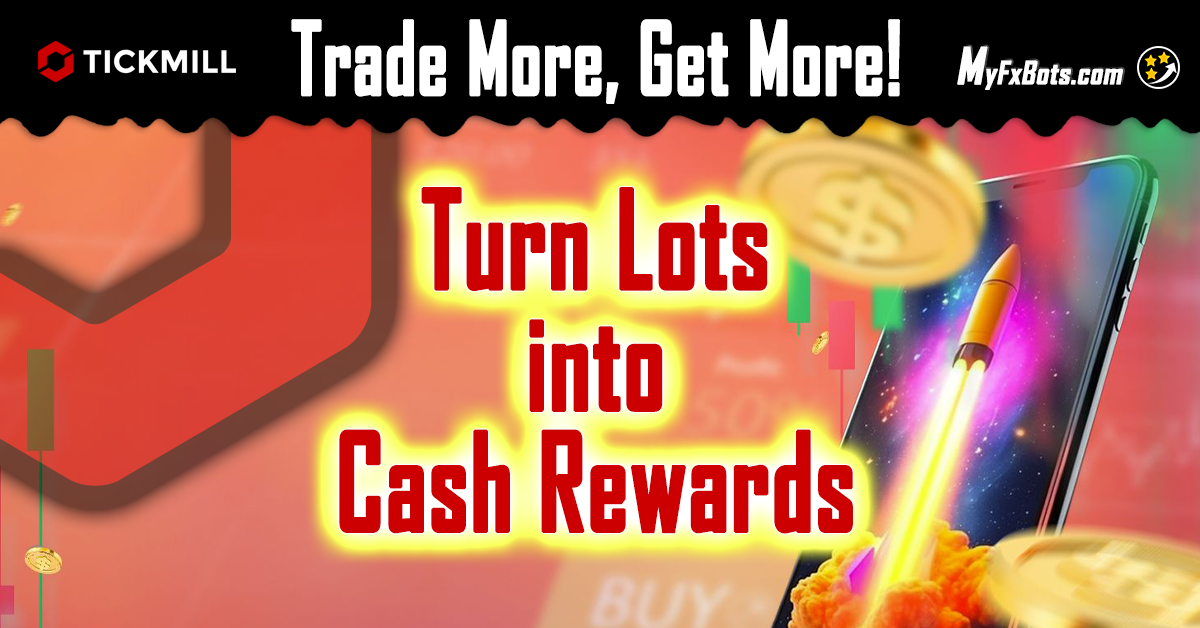 Earn Cash Rewards While You Trade
Get Paid For Every Lot Traded In FX, Gold, And Silver
Tickmill Forex broker managers believe in rewarding their clients for their loyalty, efforts, and passion for trading! That's why they created this exclusive promotion, offering their clients the possibility to earn twice, from their trades and cash rebates! Make the most of their superior trading conditions, cutting-edge trading tools, indicators, and market alerts to gain an advantage and maximize their trading potential.
Get exclusive trading ideas daily!
Try Signal Centre, Tickmill's free trading tool combining AI-driven and human-led market analysis to generate exclusive analysis and trading ideas directly to your MT4/MT5!
How To Earn Cash Rebates
Make a new deposit of at least US$ 200 or the equivalent amount in EUR/GBP/ZAR in a single transaction.
Trade only FX, Gold (XAUUSD), and Silver (XAGUSD) and get paid for each traded lot.
How do Cash Rebates Work?
The more lots you trade, the higher the rebates depending on your account type.
US$ 2 per traded lot
Example: $15 rebate = 7.5 lots x $ 2
US$ 0.50 per traded lot
Example: $5 rebate = 10 lots x $ 0.50
US$ 0.25 per traded lot
Example: $5 rebate = 20 lots x $ 0.25
Every Lot You Trade Counts!
You will receive monthly rebates based on the lots you traded.
Ready to start earning?