Published on Tue Dec 7th, 2021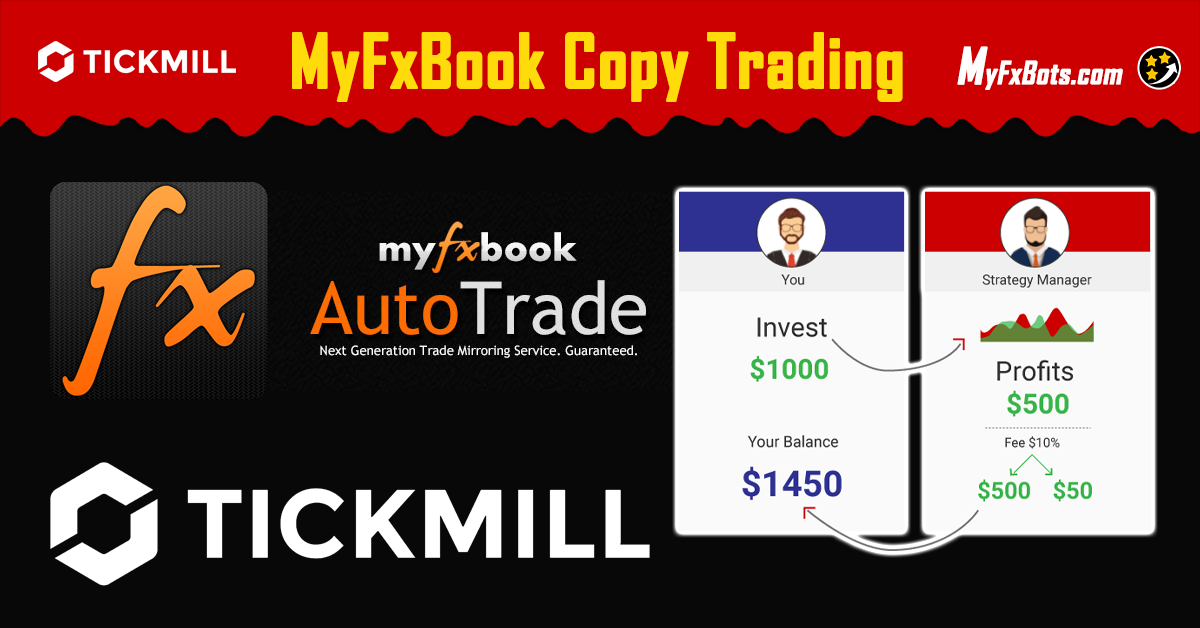 Copy Trading simply copies the trades of other successful traders within another investor's MT4 account.
That investor - that could be you - can look at the performance of various trading systems that have been created and traded by other successful traders, given a choice between a diverse range of trader systems, and can choose one of them to follow based on his preferred trading style.
When an investor decides on the best-desired master accounts to follow, he simply starts following them, and their trades will be replicated in his investor account. If they open a trade, that same trade will be opened in his account, and should that trade be successful, his will too!
The AutoTrade system was designed specifically to ensure smooth and correct mirror trading. When you subscribe to an AutoTrade provider, you can change the multiplier value (either at subscribing or afterward in your management screen). Changing this value will show you immediately the hypothetical return and risk you could have based on the data gathered so far. A multiplier of value 1 means you're getting the same risk ratio as the provider.
Risk is the maximal drawdown of the subscribed systems - it ranges from 0% to 100%. When you adjust the multiplier of each system, you will notice the risk bar adjusting accordingly, showing you the real risk in real-time.
Once the multiplier is set the system automatically will determine the size of trades on your account based on the chosen provider. The lower the multiplier value, the lower the risk, trade sizes, and profit/loss. The higher the multiplier value, the higher the risk, trade sizes, and profit/loss.
Disclaimer: The AutoTrade system is owned and operated by Myfxbook Ltd ("Myfxbook") and its use is subject to the Terms and Conditions specified on their website at https://autotrade.tickmill.com/support#terms_of_service. Trading terms are the same as on the Pro account except for 0.6 pip markup per side (1.2 pips in total). Tickmill Ltd. is not responsible and has no control over the signals generated through the use of AutoTrade and the resulting trades on Tickmill Ltd. accounts. Signals generated through the use of the AutoTrade system and the resulting trades are not the responsibility of Tickmill Ltd. and do not constitute general or personal advice.
STEP 1 Open your Tickmill LIVE account

If you're an existing Tickmill client, please email your account number to our Support Team and request to be added to Tickmill's Myfxbook AutoTrade group.

Create an Account

STEP 2 Link your Tickmill MT4 account to Myfxbook

Just visit the Myfxbook website and link your Tickmill trading account to Myfxbook AutoTrade. Then pick the automated Forex systems you like the best and copy them.

Link to MyFxBook
NO EXPERIENCE NEEDED

Take a 'hands-off' approach to trade if you've got time constraints or a lack of experience.

EASY TO USE

No copy trade software installation is needed.

VIEW PROFITABLE TRADES

Only historically profitable systems are shown that have been hand-picked from real accounts.

CUSTOMISABLE FEATURES

You can add or remove a system at any time.

ACCURATE STATISTICS

Facts and figures help you make better system selections.

MANAGE YOUR RISK

Control your risk on a trade-by-trade basis by simply closing unwanted trades in your MT4.

ENHANCE YOUR KNOWLEDGE

Learn by watching the success of others' trading systems.

PRACTICE YOUR SKILLS

Open a Demo account to practice before you open a live account.