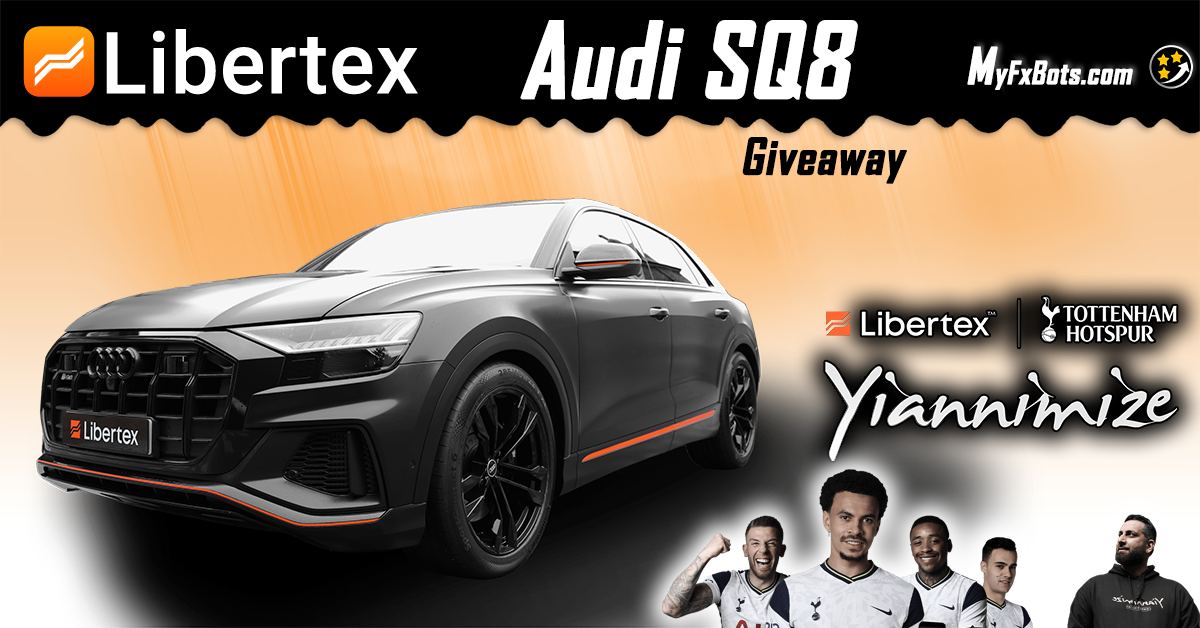 On 25th March, one online trading enthusiast received an unexpected gift from Libertex in the form of a one-of-a-kind customized car presented at the home grounds of Tottenham Hotspur football club.
Custom Yiannimize Audi SQ8 handed to Libertex lucky client
A 36-year-old from London had won the top prize in the latest giveaway from Libertex: a brand new Audi SQ8 customized by the Yiannimize team. The standard SQ8 is already a premium vehicle of the highest degree, but thanks to Yianni and his team, this one exudes style like no other.
Top stars from the Tottenham Hotspur Football Club called up Yiannimize to arrange the custom job for the Audi SQ8, and the enhanced vehicle was presented to our client in A-list style at the club's home field of Tottenham Hotspur Stadium by Yianni himself.
"Our entire philosophy can be summed up in this simple mission statement: Trade for More," said Libertex Chief Marketing Officer Marios Chailis. "Trading isn't about charts or moving numbers on a spreadsheet. It is a real chance to empower people to go for that little extra they want in life. We started this platform to make asset trading accessible for everyone, and this is the perfect way for us to show just what is possible using our technology."
Tottenham Hotspur Head of Partnerships Fran Jones said, "Libertex have been fantastic partners and it is great to be a part of something so exciting. Being able to welcome the winner into our home to collect their prize was truly a magnificent event! I'm sure we will be able to do some more events like this soon."
The Spurs players themselves were excited to see how the prize would be received. They recorded personalized greetings, saying, "We hope you enjoy it! Remember, Trade for More and Come on, you Spurs!"
Both Yiannimize and Libertex had expectations vindicated when the lucky client was bowled over at the sight of being presented with the car. He had no reason to expect the car at all. It was a total surprise for him, just a reward for being a loyal client.
Posted By
[Last Modified On Sun Mar 28
th
, 2021]
By
[Last Modified On Sun Mar 28
th
, 2021]
Published on
Sun Mar 28th, 2021
Information, charts or examples contained in this blog post are for illustration and educational purposes only. It should not be considered as an advice or endorsement to purchase or sell any security or financial instrument. We do not and cannot give any kind of financial advice. No employee or persons associated with us are registered or authorized to give financial advice. We do not trade on anyone's behalf, and we do not recommend any broker. On certain occasions, we have a material link to the product or service mentioned in the article. This may be in the form of compensation or remuneration.