Published on Sat Dec 11th, 2021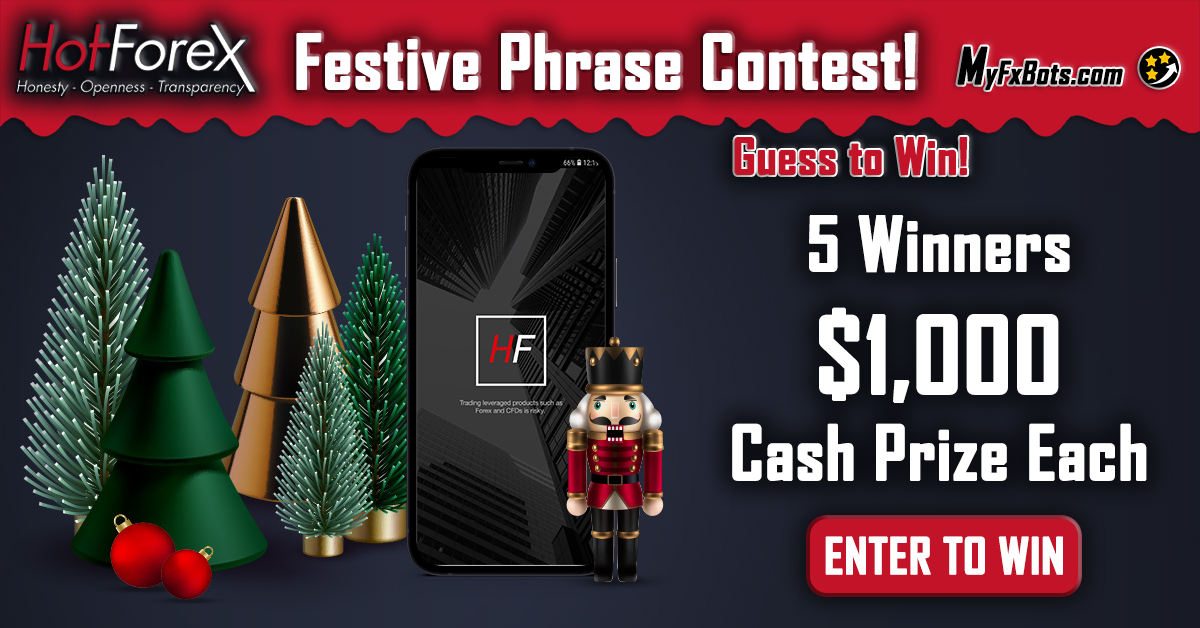 Win your wish for the holiday season by entering this year's Festive Phrase Contest! This is your chance to win one of FIVE $1000 prizes to redeem for cash or trade with HFM Broker!
To enter the contest simply download the HF App and join the Festive Phrase Contest. For your chance to win, please make sure you have deposited and traded during the contest period and completed the Secret Phrase correctly.
The seven "Secret Keywords" will be sent to the HF App notifications center every Tuesday and Thursday.
The contest will run for the period of the 6th of December until the 31st of December.
Note: Please ensure that you have the latest version of the app installed and notifications are turned on in order to receive the keywords promptly.