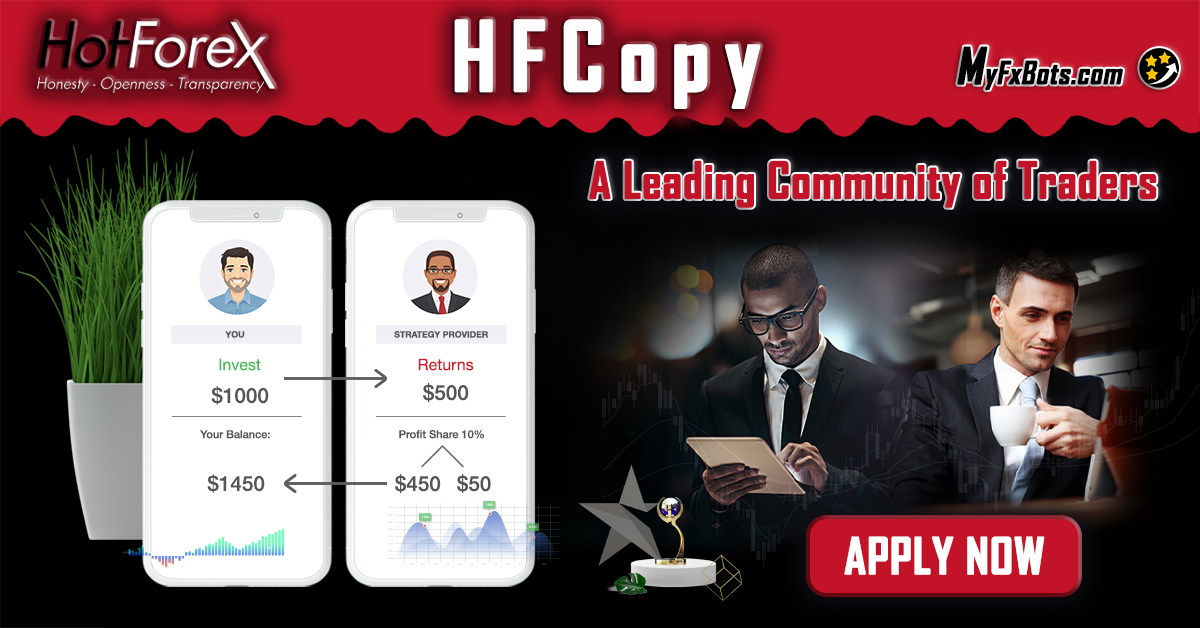 Start today and expand your trading experience by following and interacting with traders whose experience can benefit you.
Simply open an account, discover traders who match your trading style to copy, and receive a return as applicable.
Advantages of Followers
Gain a better understanding of the financial markets by following and interacting with more experienced traders.
Followers enjoy benefits such as:
Full control of your account

Monitor trades at any time.
Set your Rescue Level.
Withdraw your funds when you desire.

Convenience

Copy trades automatically.
Save time and energy.
No need to develop your own strategy.

Diversification

Follow more than one Strategy Providers.
Copy different trading styles.
Create a unique people-based portfolio.
How to become a Follower on HFCopy
Open a live account.
Sign up as a follower.
Choose any of the strategy providers.
Add funds & start copying.
Are you ready to learn and advance as a trader?
Advantages of Strategy Providers
As a Strategy Provider, you can demonstrate your trading techniques and enjoy benefits such as:
Performance fee up to 50%

Plan and trade and get rewarded for your successful trades with a performance fee of up to 50%.

Fast payments

Performance fees are paid bi-monthly, in a fast and secure way.

Show off trading knowledge

Showcase your unique trading skills, let others follow and copy your trades and build your inventory of loyal Followers.
Discover Top Traders
Traders can find Strategy Providers on a performance table, compare their trading stats and eventually choose to follow.
Discover why thousands of people around the world choose to trade with HFCopy.
Published on
Fri Feb 4th, 2022
Information, charts or examples contained in this blog post are for illustration and educational purposes only. It should not be considered as an advice or endorsement to purchase or sell any security or financial instrument. We do not and cannot give any kind of financial advice. No employee or persons associated with us are registered or authorized to give financial advice. We do not trade on anyone's behalf, and we do not recommend any broker. On certain occasions, we have a material link to the product or service mentioned in the article. This may be in the form of compensation or remuneration.