Published on Tue Sep 14th, 2021

McLaren win big in sensational victory at the 2021 Italian Grand Prix!
McLaren is back to winning ways with an epic performance at Sunday's Italian Grand Prix at the historical track of Monza.
With the official sponsors of the McLaren F1 Team, FxPro partners dominated the podium, with Daniel Ricciardo finishing in the top spot and Lando Norris coming in second, making McLaren the first team this season to achieve a 1-2.
Having been 3213 days since their last race win, this was definitely worth the wait!
Ricciardo pulled out ahead of Max Verstappen from the very beginning of the race and held on to the lead for the duration, with teammate Norris keeping Lewis Hamilton at bay for the first half.
Ricciardo also picked up an extra championship point for the team with the fastest lap of the race.
This puts the team firmly in 3rd in the constructors' standings, 13.5 points ahead of competitors Ferrari.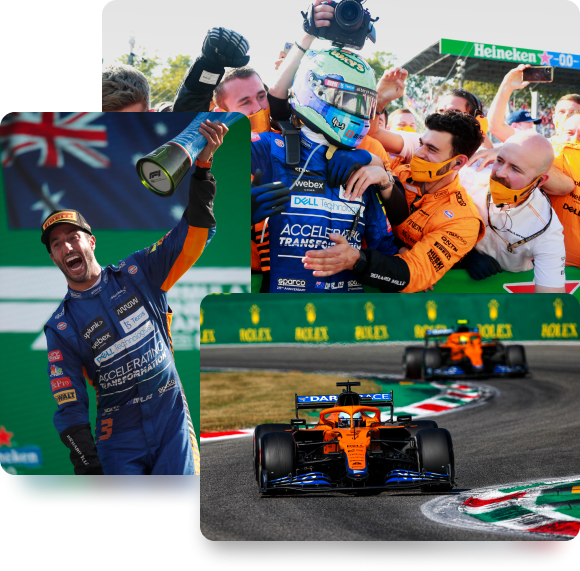 FxPro say that they are proud to sponsor a team with such a rich history in motorsport and continue to support them in their ongoing success as we both continue to expand our trophy cabinet!
Congratulations McLaren!
Race Like a Pro – Trade Like a Pro