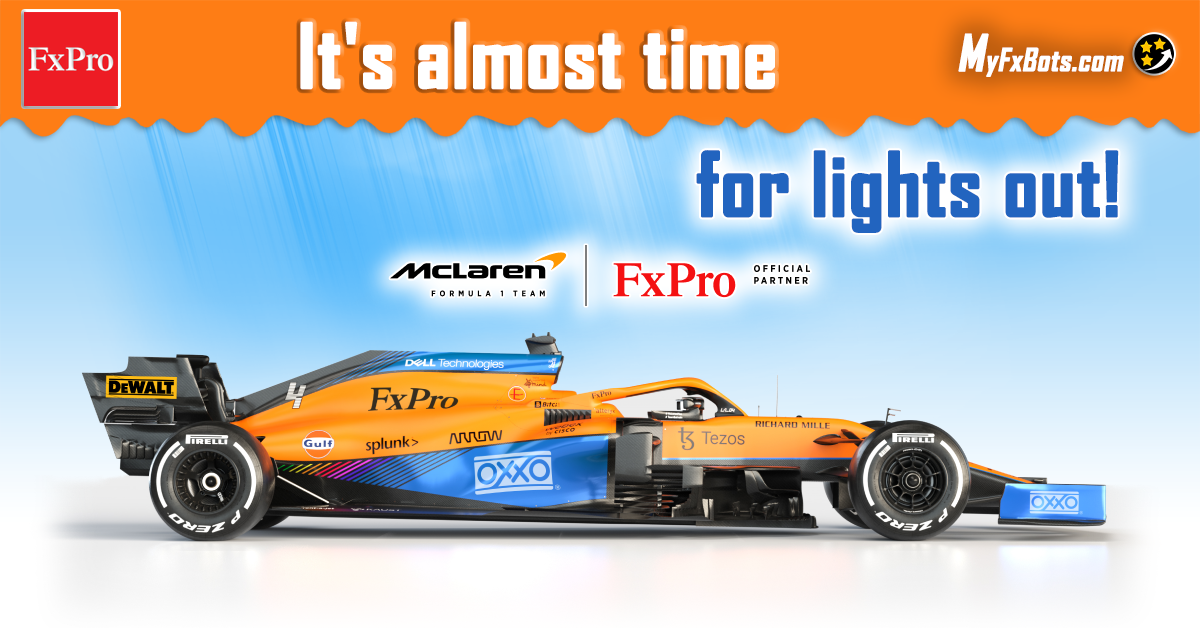 Time to see the new MCL36 out on the track! With the start of this year's F1 season just around the corner,
FxPro
wanted to give their clients an insight into what
FxPro
can expect from their partners McLaren this year, as well as showing off the brand new bold livery! McLaren had an excellent season last year, finishing 4th in the constructor's championship, with drivers Lando Norris and Daniel Ricciardo finishing in places 6 and 8 of the Drivers championship.
Read More!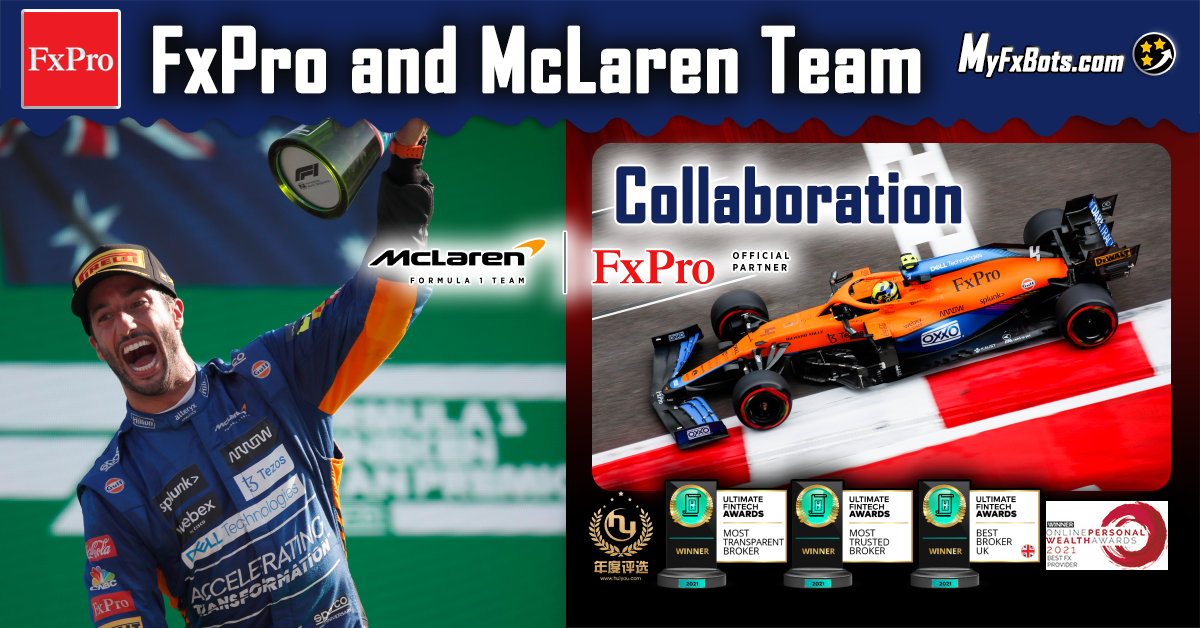 Trading Pros & Racing Pros! FxPro prestigious sports sponsorship gains more recognition as McLaren pushes further in the F1 constructor's standings, with an outstanding performance at the Italian Grand Prix, securing 1st and 2nd position and fastest lap. Even with the last minute disappointment at the recent Russian Grand Prix last weekend, it is clear to see that the team are going from strength to strength
Read More!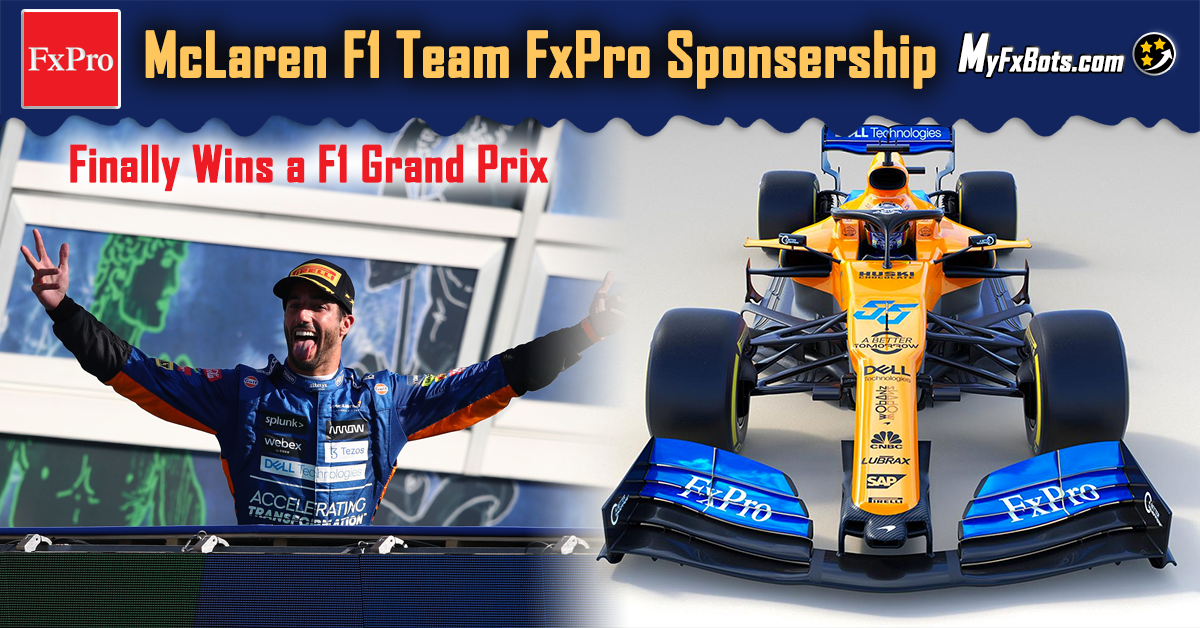 McLaren win big in sensational victory at the 2021 Italian Grand Prix! McLaren is back to winning ways with an epic performance at Sunday's Italian Grand Prix at the historical track of Monza. With the official sponsors of the McLaren F1 Team, FxPro partners dominated the podium, with Daniel Ricciardo finishing in the top spot and Lando Norris coming in second, making McLaren the first team this season to achieve a 1-2.
Read More!