Published on Thu Feb 9th, 2023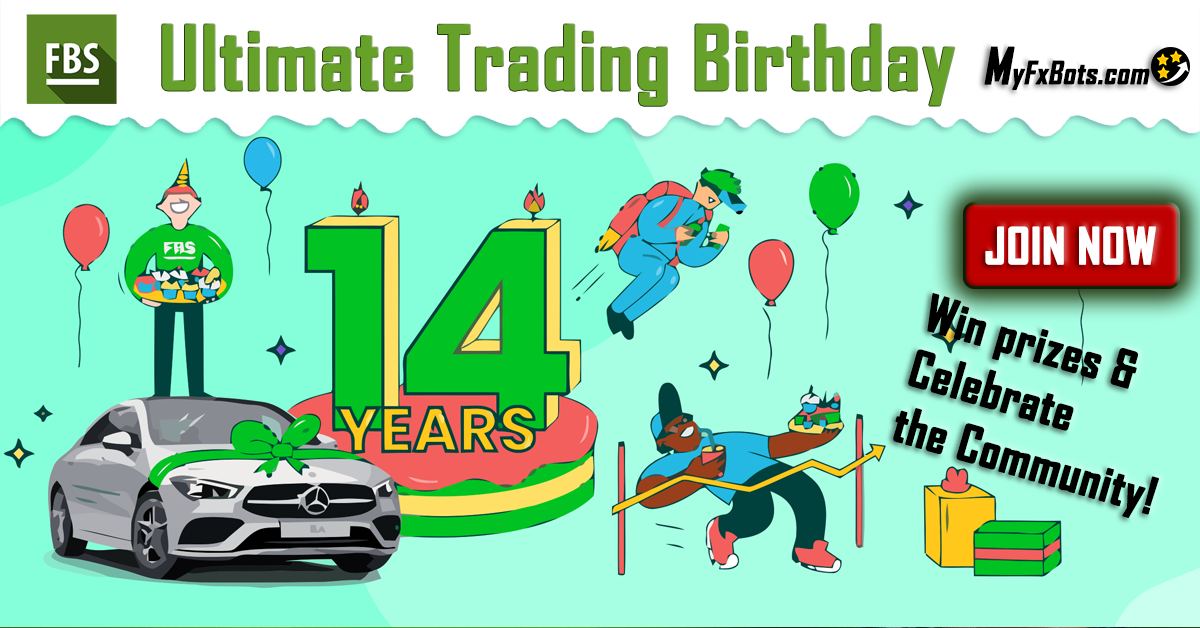 FBS ULTIMATE
TRADING BIRTHDAY
February 9, 2023, to March 9, 2023
Win prizes & celebrate the community!
AMAZING PRIZES FOR FBS TRADERS
Join their promo to make one of these prizes yours
MERCEDES-BENZ CLA-CLASS X1

Get a luxurious car whose unique style and remarkable power catch the eye!

MacBook Air 13.3" X4

Become an owner of a lightweight laptop and trade it at home or outside.

iPad Pro 11"

Make this compact and compelling tablet yours!

Xiaomi Redmi Note 11 Pro+

Cover all your living and trading needs with this smartphone.

Samsung Galaxy Tab S6 Lite

Get this ultralight tablet and trade it from anywhere.

Lenovo Yoga 7i Gen 7

Trade with pleasure using this exclusive and powerful laptop.

Dell XPS 13

An elegant laptop with a vibrant display to track charts can become yours!

iPhone 14 Pro

If you enjoy high-end devices, this smartphone is for you.

Samsung Galaxy Z Fold3

Get a smartphone with a big screen to trade like never before.

AirPods 3

Enjoy the sound, be it music or trading webinars, anywhere you are.

Xiaomi Redmi Note 12 Pro

Your chance to win a great smartphone for trading on the go.

Xiaomi Mi True Wireless Earbuds

Free your hands and listen to webinars with quality earbuds.
HOW TO WIN?
Do it in FBS Personal Area or the FBS Trader app.

March 9 - Collect Tickets

Trade and get a ticket for every traded lot.

March 17 - Wait for the Raffle

More tickets – more chances to win!
GET A GUARANTEED GIFT
$15 - Get a nice monetary prize to your trading account.
$20 - Get a nice monetary prize to your trading account.
VIP analytics - Boost your trading with a 3-month subscription to market insights.
Personal consultation - Grow your skills and find your strategy with our financial analyst.
EVERYONE IS INVITED TO CELEBRATE
One broker for all traders. Which type are you?
Has clear goals in mind. Believes that slow and steady wins the race. At a party, always reads Twitter to stay updated about new opportunities.