Published on Tue May 11th, 2021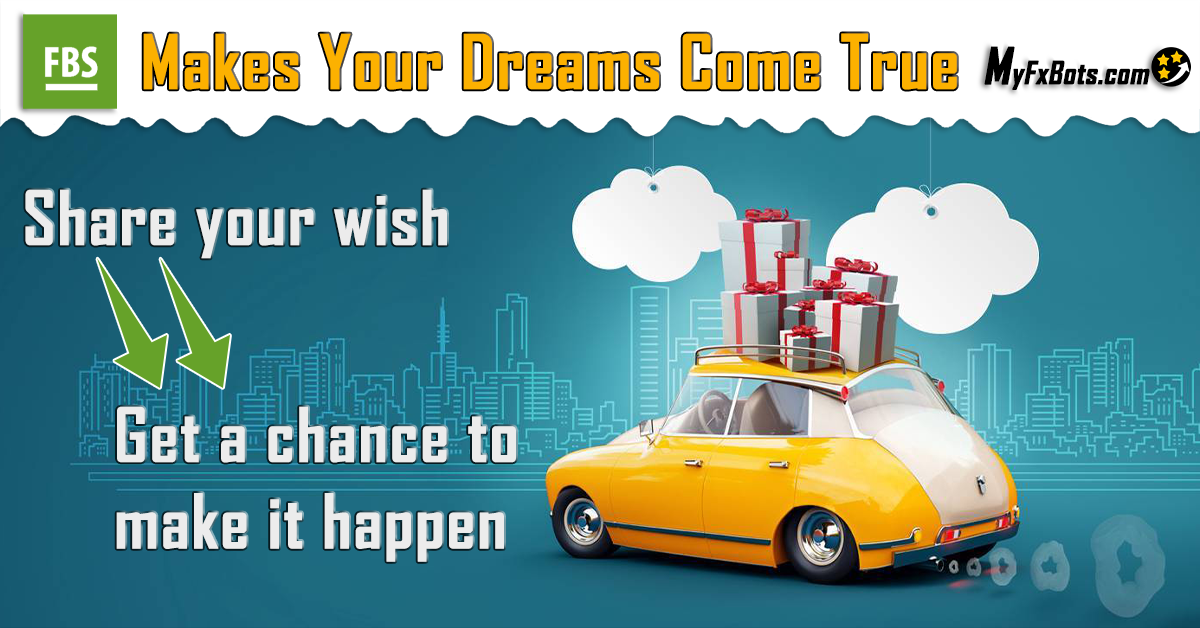 Literally. Share your wish and get a chance to make it happen
Category Promo for traders
Promotion cycle Monthly
Prize Your dream
Number of winners 1 per month
Goal Share your dream on Facebook and tag 2 friends
Do you have a dream that can change your life for the better? FBS would love to make it come true! All you need to do is:
Visit the promotion's page in your Personal Area
Share the post on your Facebook page
Specify your dream in the comments to the post and tag 2 friends who dream of something beautiful too
Every month FBS choose the most meaningful and outstanding dream and fulfill it. Live your dream with FBS, participate now!