Published on Tue Feb 16th, 2021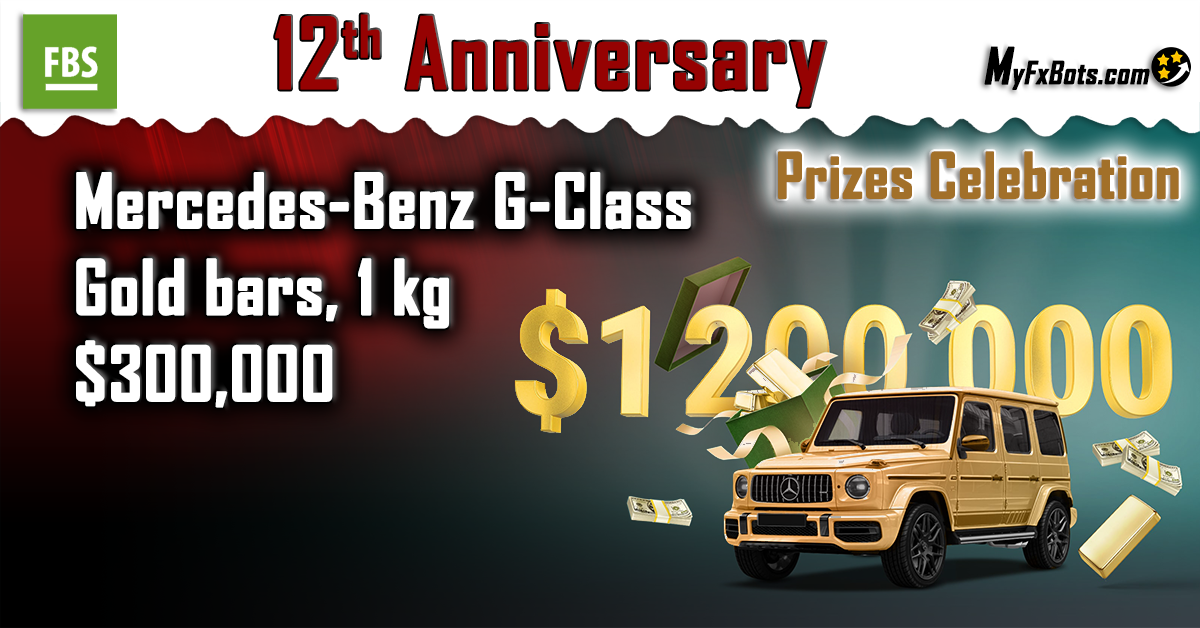 The trading tournament where anyone can win!
FBS celebrates the 12th anniversary with prizes totaling $1,200,000, Make them yours! From February 1st till July 1st, 2021, take part in the tournament, get top places in ratings and participate in raffles. Don't miss your chance to get a big prize!
You can win in the biggest raffle of our tournament. Even if you did not participate before.

Gold bars, 1 kg

Become a lucky owner of a real gold bar

Mercedes-Benz G-Class

Win a fantastic car to feel the freedom of movement
FBS traders already won prizes for more than $600,000. See the results of the past tours
3 easy steps to take part
Collect tickets for trading or investing
Get prizes in a big raffle
Choose where to join FBS 12 Years promo
Trade, invest, or invite your friends and get tickets for this. Win prizes in every tour and remember to join the Grand Finale, where all tickets you have are in a game

FBS Personal Area

Web space and mobile app to manage FBS accounts and access essential trading data

FBS Trader

Powerful and simple all-in-one mobile trading platform

FBS CopyTrade

Social trading app to make risk-free investments
How to get tickets?
You need them to take part in ratings and raffles
Trade or invest and get 1 ticket for every standard lot or every $50 investment.
Invite friends and get 1 ticket for every person.
This tour will start soon. Be the first to register!