Published on Thu Aug 26th, 2021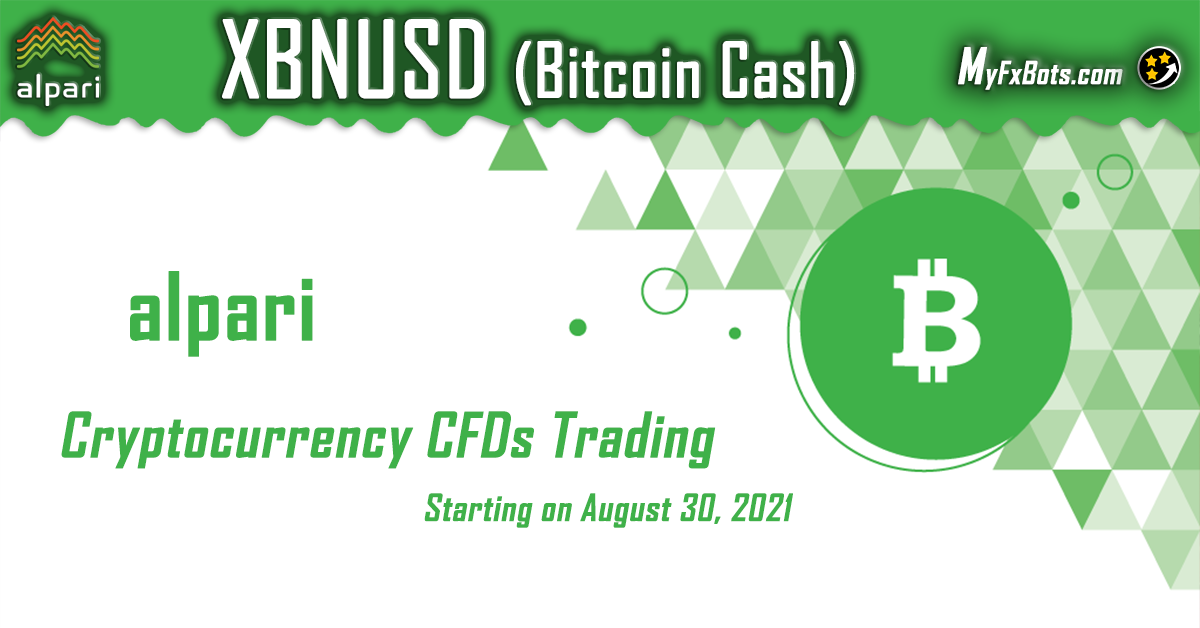 Alpari has great news for everyone who is looking to turn a profit on cryptocurrency fluctuations! After a short break, all Alpari clients will again be able to trade the XBNUSD (Bitcoin Cash) instrument starting on August 30th, 2021.
To remind, trading in that instrument was halted in November 2020 following a hard fork and concomitant liquidity disruption. Since that time, Alpari has been closely monitoring the stability of the stream and decided that it is currently quite stable.
XBNUSD will join the line of cryptocurrency instruments available to Alpari clients. So now traders can work with the following cryptocurrency CFDs: BTCUSD, ETHUSD, and LTCUSD.