Published on Sun Apr 17th, 2022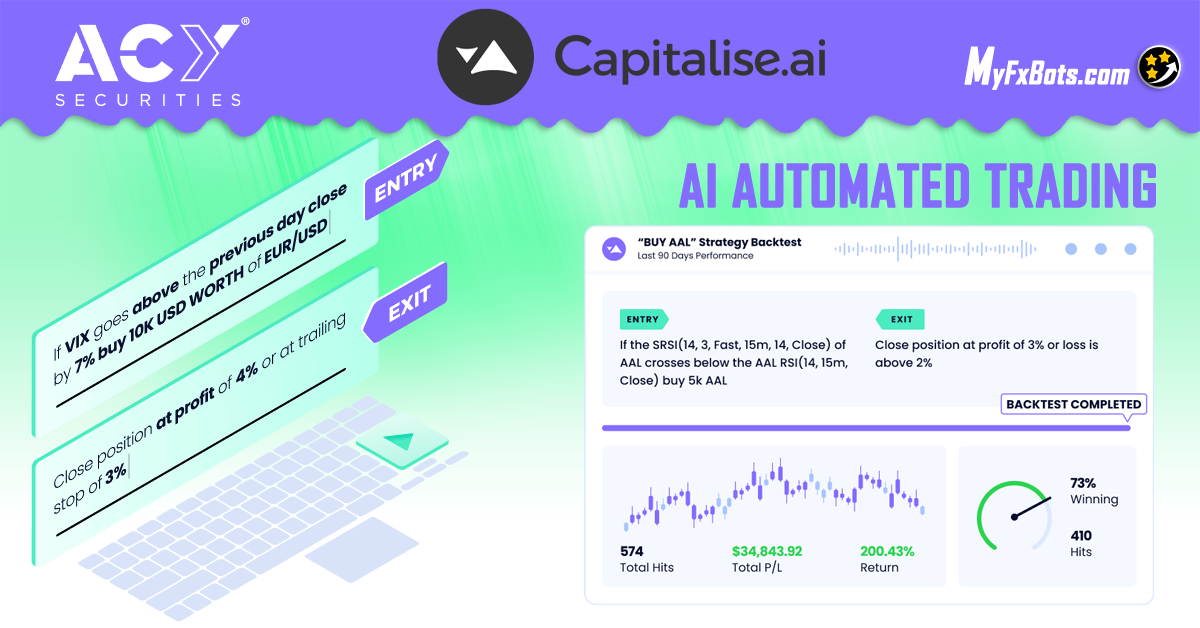 ACY Securities, one of the world's fastest-growing multi-asset online trading providers, has rolled out Capitalise.ai as a new offering for their clients aimed at adding value and improving their trading experience. This new offering provides traders a one-of-a-kind experience by fully automating trading strategies without the need for any technical skills, using no-code plain language text inputs.
Capitalise.ai's proprietary technology is based on artificial intelligence (AI), machine learning (ML), and natural language processing (NLP) to turn simple language text rules entered by traders into custom algorithmic trading strategies that can be instantly executed.
ACY Securities clients can now access Capitalise.ai's full suite of capabilities for free including backtesting, loop strategies, smart notifications, and much more. Users will also be able to access Capitalise.ai's mobile app for Android and iOS, so that they can stay in control of their trades 24/7, 365 days a year, and free themselves from trading from a computer.
Commenting on the announcement, Alla Darwish - Head of Global Brokerage said "We're always looking for ways to add value for our clients. The introduction of Captialise.ai to our clients further bolsters our commitment to provide our clients with valuable tools and insights so they can improve their trading knowledge and become better traders".
This update comes off the back of a recent announcement where ACY Securities increased the number of instruments from 1600 to over 1800, combined with the choice of MetaTrader 4 or MetaTrader 5 platforms.