Published on Sat Jul 8th, 2023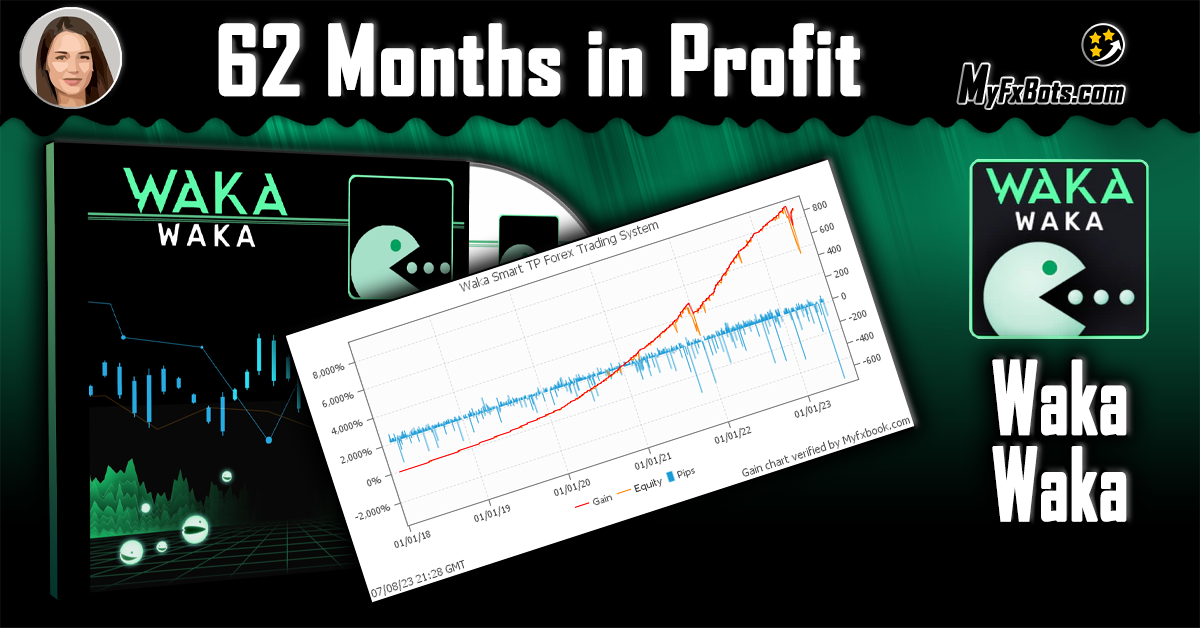 Mischenko Valeria; the Waka Waka developer has recently announced that she is thrilled that the EA once again reached an extraordinary milestone.
Waka Waka has now achieved 62 consecutive months in profit, showcasing the Expert Advisor's trading strategy's unwavering consistency and reliability.
She wishes to continue with her clients to surpass world records, as Waka Waka demonstrates exceptional growth.
From June of 2018, her Waka Waka live account has experienced an impressive account growth of +6800%, which can be verified on MyFxBook.
This outstanding achievement further underscores the effectiveness and dependability of this EA's algorithm and trading strategy.
But, we should never forget Waka is a grid trading system, and using strict money and risk management parameters are critical for long-term sustainability with it.
Recent rocky market conditions served as a stress test for Waka's capabilities.
Through painful and unfortunate losses, Mischenko Valeria has gained valuable insights on how to navigate the risks associated with it.
She ensures that she hopes it serves as a timely reminder of the significance of taking risks seriously and planning ahead.
To that end, a detailed post was added diving deep into risk and money management for grid trading systems.
Mischenko Valeria has loyal clients and supporters to whom she always likes to express her heartfelt gratitude, they have played an instrumental role in contributing to her ongoing success.
She also claims that it has been her privilege to assist her clients in achieving their financial goals. Looking forward, she is filled with excitement for the future and the opportunity to continue providing excellent service to her esteemed clients.