Published on Fri Dec 10th, 2021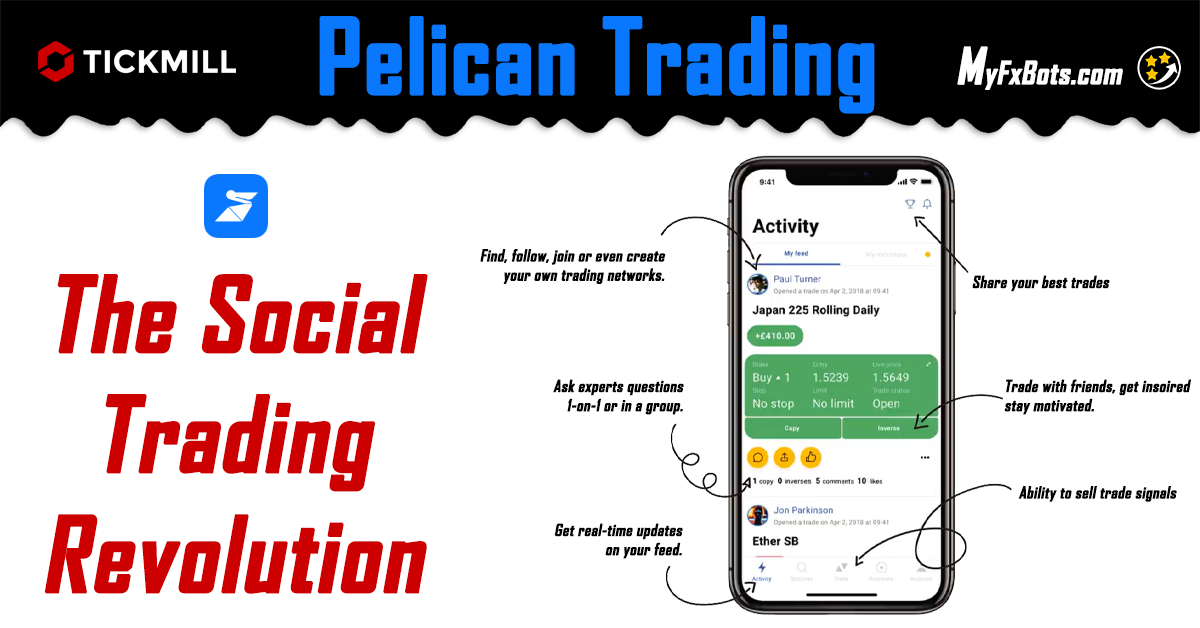 Pelican is an innovative all-in-one mobile auto-copying application that allows you to follow and copy trades from other successful traders.
Powered by a network of high-performing traders, this social trading solution redefines the way you trade and optimizes your trading strategies by introducing a new level of access to the world's financial markets and bringing some of the best traders available, right at your fingertips!
Supported by both iOS and Android devices, Pelican's user-friendly interface provides an ideal platform to learn from the most talented traders and mentors available, chatting with them, tracking and analyzing patterns of their performance, receiving their trade updates, and a lot more…all on the go!
More importantly, with Pelican you are able to control your risk by adjusting your copier settings accordingly and copying as many trading strategies as you wish. Also, you may easily connect your Tickmill live MT4 account and start trading with outstanding execution, 24/7 from anywhere in the world!
Getting Started with the Pelican Community
Access handy guides and manuals on how to get started with Auto-copy and become a Pelican Trading master in no time.
How do I start with Pelican?
STEP 1: Open your Tickmill LIVE account.

Be sure to open a live MT4 trading account if you do not have already one. It only takes a few minutes to complete registration!

Create Account