Published on Mon Jul 17th, 2023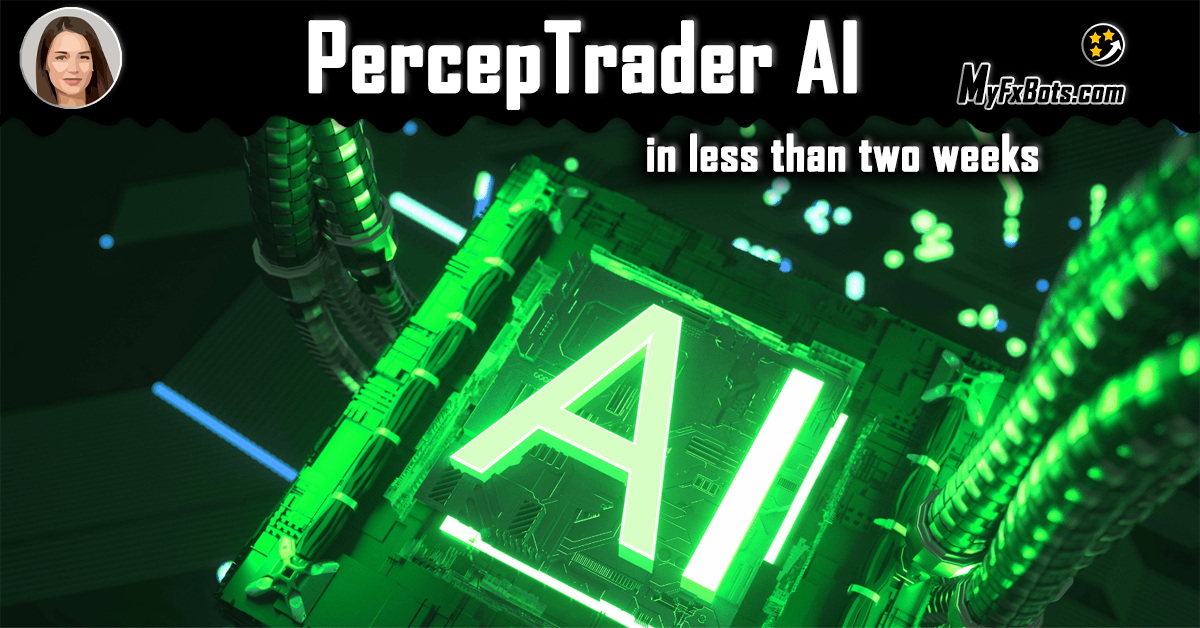 Valery Trading expert advisor developers team has found this period is the perfect time to reveal their highly-anticipated AI-powered Expert Advisor: introducing PercepTrader AI.
So, get ready for an extraordinary fusion of cutting-edge AI technologies and proven trading strategies.
As you may have correctly guessed from their previous announcement, PercepTrader AI shares trading strategy and logic principles with their most popular EA, Waka Waka.
This renowned EA has achieved world records, with a verified MyFxBook track record on live accounts spanning an incredible +6800% account growth over five years, and an astounding 62 consecutive months of profitability!
PercepTrader AI represents the perfect combination of Waka Waka's battle-tested strategy and trading logic, fortified by the latest advancements in AI technology.
Brace yourself to leverage the power of machine learning, Perceptron, neural networks, mathematical computing, price prediction models, and big data analysis.
But wait, there's more!
Valery Trading also shared that PercepTrader AI will also feature integration with ChatGPT and Google's Bard AI, giving you access to weekly forecasts provided by those language models, specifically tailored to the currency pairs traded by the EA.
Using said market forecasts, ChatGPT or Google Bard will choose whether it's best to trade as usual or trade only long or only short, and you'll be able to decide if you want to use these filters or not.
Sounds good? Then stay tuned for our next post, where I'll be sharing the verified MyFxBook track records for PercepTrader AI, so you can verify the performance of the EA
Mark your calendar, because in less than two weeks, PercepTrader AI will be available for you to experience with your own hands.
The future of trading is here, are you ready to be part of it?