Published on Sat Nov 29th, 2014
One of the success measures in the business world is to achieve the greatest profits by exposing capital for the least amount of risk. Forex as a business applies this rule that is the main target of Forex robots performance, where profits are estimated by the percentage increase of the starting balance over a period of time and capital risk is estimated by the Drawdown which is simply the percentage between the peak (highest profit) and the trough (lowest profit or highest loss) over the same period of time.
Forex Trading was not before, as that it is now so easy and flexible, even after its world-wide spread, the MT4 Forex trading platforms, Forex robots were not yet known about five years ago. Which aimed primarily to minimize the human intervention in the buying and selling operations on the trading platforms, so that they perform these instances automatically after adjusting their performance through some compact settings.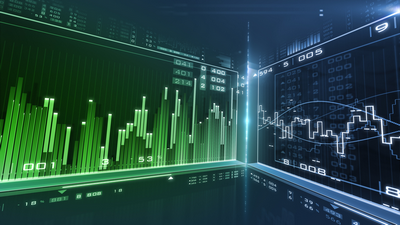 And by time, as any automated machinery work that lacks the flexibility and intelligence of the human mind, disadvantages of these robots began to appear and the developers kept trying to adapt them provide them with more features to improve the level of their performance, which is intended primarily as mentioned to increase profits with the least amount of risk.
So we now have hundreds or even thousands of Forex robots that apply different trading strategies, but unfortunately, not all of them can be trusted but so few, and maybe you need to do some verification processes first before such a tool get trusted on your Forex account to manage it by buying and selling on behalf of you.
One of these verification processes is to expose the Forex robot to different backtests with different conditions and settings and compare them to get the best optimized settings which allow achieving the desired goals, a backtest are a method of simulation of the trading performance during previous periods of time, this is done by getting Forex historical or tick data of a certain period of past-time, adjust them for the MT4 platform by the use of some additional assisting software then launch the robot to start trading offline, and finally, we can get detailed report including all the positions opened, profits, losses, drawdown and more in what is referred to as a backtest statement.
Talking about backtesting may be long, so we have detailed all the steps necessary to perform them in this area, but the second thing, which is of great importance is the knowledge of how this tool works in the real market during the current period of time using a real Forex account what is known as a live performance or forward test, but how do you get information with such privacy and access to a real forex account data and know its balance swings and the results of the trading processes that have been in it, you can do this legally in several ways.
Some developers and programmers of such tools used to publish these data voluntarily in an attempt to prove the effectiveness and power of their Forex robots performance in different market conditions across current time periods which relives the chariness of their customers regarding this product, some individuals or institutions that aim to assess the performance of certain different Forex robots may reveal such data too to compare between them and find out the best profitable and loser publish these results they get to the public, an example is our website MyFxBots.com
They start such a verification process by opening a real or demo Forex account in a recommended broker, but for the most credibility a real account is preferred, pump some money as a starting account balance, deploy a copy of the Forex tool desired to be evaluated on the MT4 trading platform let it do its job.
Despite the fact that testing the robot's performance yourself is the best way to obtain analysis and assessment which ensures effectiveness when it runs then on a major Forex account, but some may have no time for this and it may be wasting money through several robots evaluation, each with its an independent Forex account and its balances, most of which might be lost in order to find out the winner on one or two accounts, not all forex robots operate efficiently, on the other hand, you can get the final results already published and verified in several ways.
Regarding credibility, next to personal testing, is getting access to a real Forex account running or have run by the tool to be evaluated, this is considered the safest way to getting data useful in such an evaluation, this is offered by some developers by publishing the investor account access details to the public or to chosen customers for commercial and attraction purposes, but unfortunately, not all of them provide such access, only a very few, such as Forex Striker and GPS Forex Robot.
Comes in the following ranked, third-party organizations that analyze and prepare statements and statistics on behalf of you as a user and share them with the public according to the privacy set by the account owner, they are widespread nowadays and almost all forex system developers rely upon to display their products capabilities and profitability to the public, and is also performed through the investor password of a Forex account that runs the tool to be assessed, but the access to that Forex account isn't for the public, but only used by the third-party to prepare the analysis published momentarily to the public, and the good that this is a free service such as:

Myfxbook (The most Trustable)
FXBlue (Moderately Trustable)
MTROCKET (Relatively new and Mildly Trustable)

Also comes in third and last place another type of third-party services, personal support and analysis providing the necessary assessment statistics with guidance and advice on the best-optimized settings for a Forex system under the current market conditions that could maximize profitability and minimize the risk, all are sent to the subscribed member at his request in the form of live statements. These services are for a nominal monthly fee and carried out by groups of experienced Forex traders and Forex systems developers. Still, these services are uncommon among traders, an example is Forex EA Lab, which is making its way now strongly and is reliable in recent months by the developers of some most-known Forex robots in the market to view the results of their robots live performance to their customers, such as GPS Forex Robot and Fapturbo 2.0.
In conclusion, if you weren't one of those who can afford to waste time and money to test and evaluate so many Forex systems to discover the best, relying on only one way of the foregoing to achieve this goal is unsafe, but you should do more verification by combining the results of backtesting, live performance results and reviews of other traders who used that tool which is very useful in the final assessment.
Have a great profitable day!