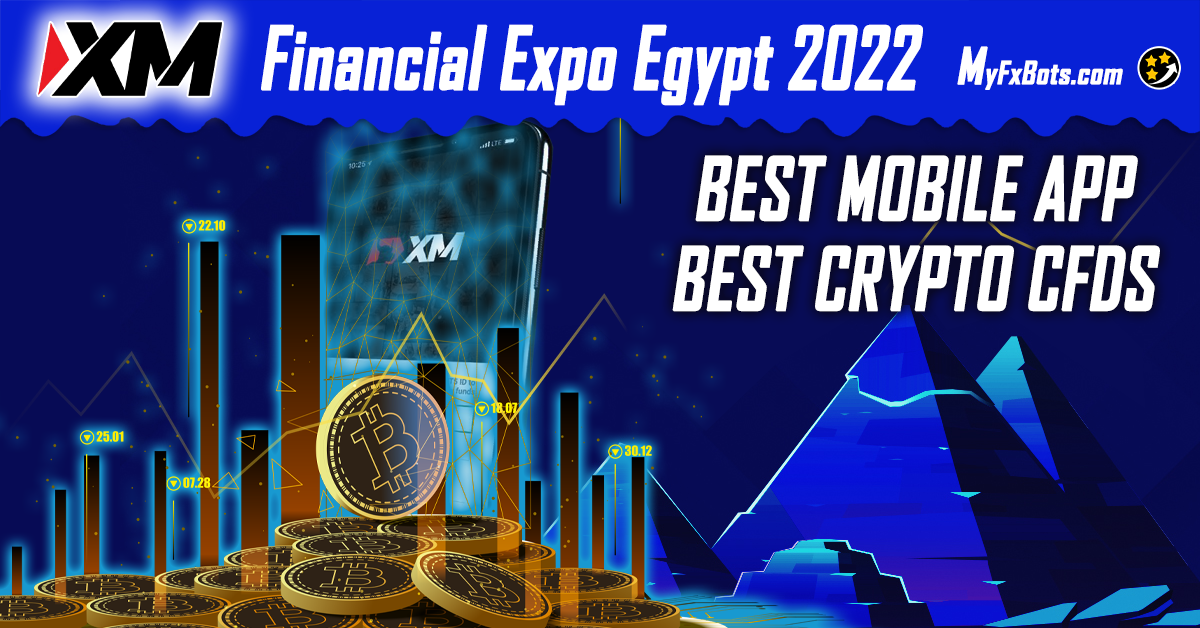 In May, XM won two impressive awards for the Best Mobile App and Crypto CFDs at the Financial Expo Egypt 2022 in Cairo!
XM supported the event as Titanium sponsor and our experts successfully presented the topics Fundamental vs Technical Analysis and Algorithmic Trading during the speaker sessions program. Leading companies and professionals from the investment industry gathered to explore key trading topics and change the future of the FX business by networking with decision-makers.
We are continuously improving our products and services, and our new all-in-one app and Crypto CFDs are the ones we are working on hard. That is why the whole XM team was so proud to receive these awards.
We developed our user-friendly XM – Trading Point app as a single convenient point of access to trading and all the benefits we provide to our clients in one click. You can download the app from the App Store or Google Play if you want to try it.
We want to thank Financial Expo Egypt 2022 committee for the awards and thank our clients and partners for your continued support! Rest assured this award vindicates the path we are on to always provide the best services.
Posted By
[Last Modified On Fri Sep 2
nd
, 2022]
By
[Last Modified On Fri Sep 2
nd
, 2022]
Published on
Fri Sep 2nd, 2022
Information, charts or examples contained in this blog post are for illustration and educational purposes only. It should not be considered as an advice or endorsement to purchase or sell any security or financial instrument. We do not and cannot give any kind of financial advice. No employee or persons associated with us are registered or authorized to give financial advice. We do not trade on anyone's behalf, and we do not recommend any broker. On certain occasions, we have a material link to the product or service mentioned in the article. This may be in the form of compensation or remuneration.