Published on Thu Mar 10th, 2016
Due to the rising aspirations and needs of traders who wished to utilize their trading systems around the clock, the demand for Forex VPS services has sky-rocketed tremendously as we move into the age of digitalization. VPS in Forex trading is of utmost importance particularly for traders with tight schedules and investors who are unable to give full attention to the market around the clock. Thus, both traders and investors can now rest assured that an EA or an indicator can work on their behalf automatically.
The following facts will show you as to why TradingFXVPS will become the best VPS provider in this day and age.
Hardware - How Efficient, Reliable & Powerful?
TradingFXVPS's hardware are designed by both HP and IBM and as we all know, both manufacturers, HP and IBM are widely known for their powerful and up-market server products. These companies have created the world's leading server technology in the market today which highly appeals to their affluent customers. Lately, TradingFXVPS has worked out a stretch of server solutions to further diversify and drastically mitigated the risk of any possible hardware failure by expanding on our range of hardware with the best providers, namely DELL and INTEL.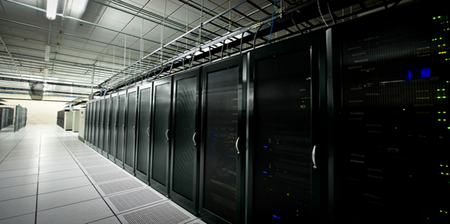 Understanding the importance of data protection; and the risk of losing such data in the event of a hard drive failure, our servers are equipped with SSD RAID10 disk array built on high-speed SAS and SSD drives that offers access to information with a radical increase at breakneck speed as compared to most hosting providers using SATA drives.
Virtualization – KVM & VMWare
TradingFXVPS utilizes KVM (Kernel Virtual Machine) & VMWare to smoothen the administration process of virtualization hence, increasing the VPS efficiency.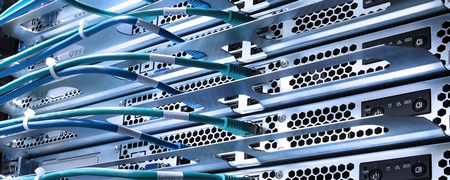 KVM is a virtualization infrastructure for the Linux kernel that that allows multiple operating systems to share a single hardware host inclusive of its resources also known as a Hypervisor. With this technology, it makes it impossible to provision VPS beyond capacity.
VMware today is remarkably known as one of the world's leading brand for their virtualization software technology. With the resources that are now fail-safe, users can be assured of the shrink in chances of hardware failure as the technology adopts a flexible infrastructure, making the possibility of zero downtime possible across our VPS.
Data Centers - Proximity to Broker & Broker's Latency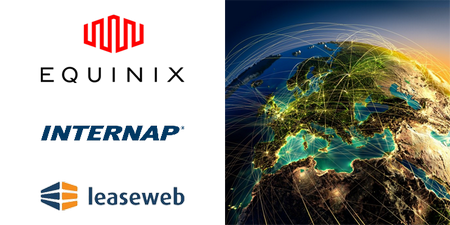 TradingFXVPS has etched a sole presence as a VPS provider across 2 major continents & 4 countries (London, US, Frankfurt & Amsterdam) that have data centers in the world's most dense locations for financial centers & capital market firms.
This is extremely important when we consider latency between the Broker and the VPS (latency is the amount of time a message takes to travel a computer network. it is an expression of how much time it takes for a packet of data to get from one designated point to another).
Our data centers are from well-established and came from renowned companies namely, Equinix, Leaseweb & Internap. We highly warrant the fact that our data centers are strategically positioned with the purpose of meeting all the major brokers and liquidity providers. You may check the Broker Latency table for a list of 100+ Brokers.
VPS Plan – Standard Users to Business plan
With a wide spread of customers in today's market, we have introduced our VPS plans across multiple tiers to meet and serve the needs of people with different desires. In the initial stage, we kick-started with 3 plans, namely the Standard, Professional & Business, however in recent times, we brought together another 2 plans, namely the Advanced & Expert. Subscribers will received an additional 2 months subscription for every yearly subscription on any plans. Visit our VPS plans page to learn more about the 5 different plans that we offer.
Guarantees - Return Policy, SLA & Support
TradingFXVPS offers a 30-day cash back guarantee on all plans and assures 100% uptime. However, in the event of downtime, subscribers may choose to receive their compensation through either an account credit or an extension to the affected service at a rate of 5% for every hour.
Conclusion
To conclude, traders are able to optimize their trade execution efficiency and overall performance with the aid of TradingFXVPS's technology which allows traders to fully maximize the capacity of their trading systems.