Published on Tue Sep 28th, 2021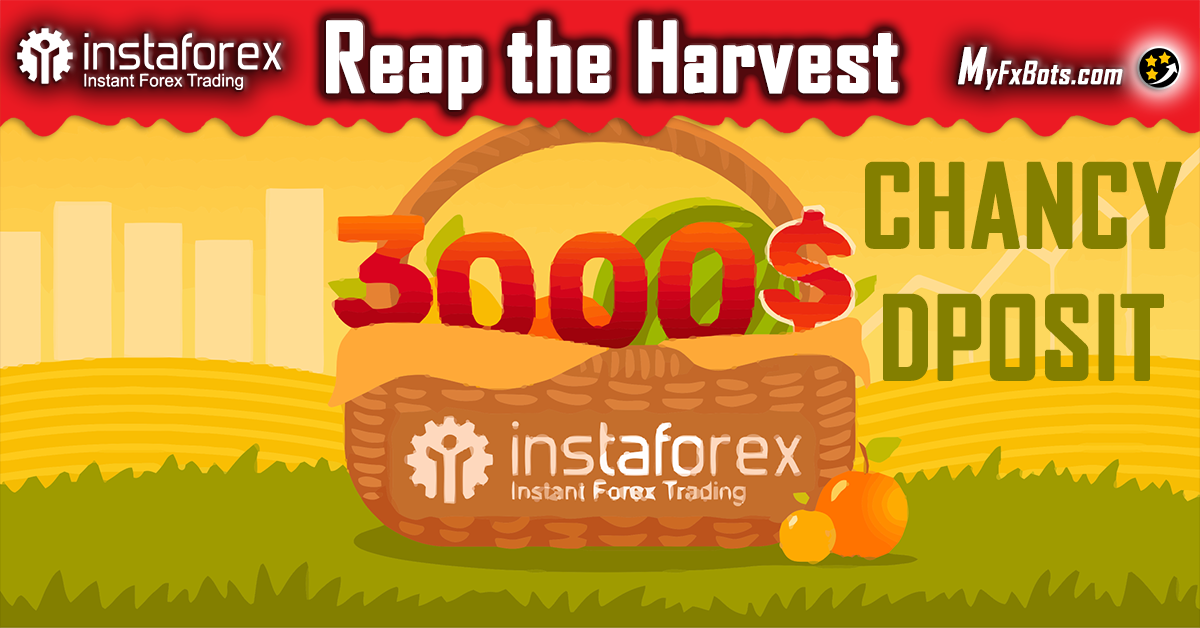 InstaForex has worked hard all year and now is the time to enjoy their achievements. InstaForex is well aware that autumn is the harvest season. So, they want to share the good news. This month, the Chancy Deposit prize pool is raised up to $3,000!
This autumn, experience what it is like to become a top contender. All you need is to:
read the rules.
deposit at least $3,000.
Deposit your account with $3,000 and get $3,000 more!
In September InstaForex raffle $3,000 within the Chancy Deposit campaign!
Get a chance to win by depositing $3,000 into a trading account. Having fulfilled this condition, you become a campaign participant.
Account type: real.
Campaign frequency: monthly.
Campaign period: one year.
Prize pool: $50,000.
At the end of the month, one trading account chosen in a random way is announced as winning and credited with the prize funds. So you can keep working on Forex in your usual mode having an opportunity to become one of the lucky winners! The amount of prize funds changes every month, so don't miss your chance and make a deposit right now!
Reap a triple harvest this autumn. There is no time like the present. Good luck!
How to participate
Top up your account with 3,000 USD or more.
Join the contest automatically.
Win and get 3,000 USD as a gift.