Published on Fri Jul 9th, 2021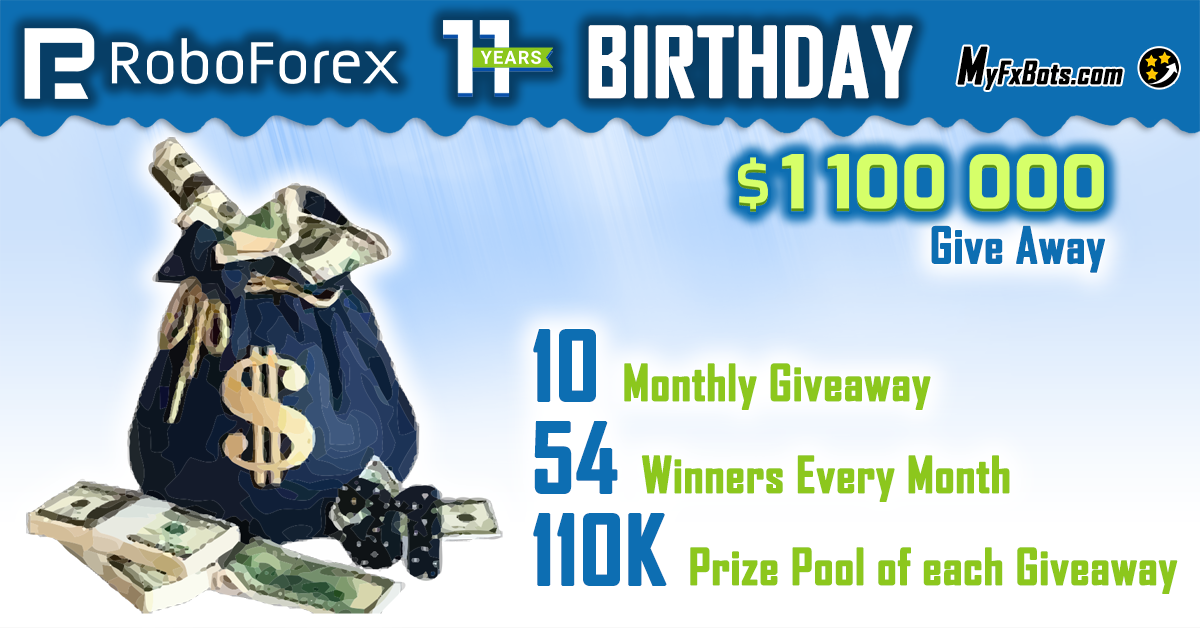 From $1,000 to $20,000 will be given away from July 2021 to April 2022:
10 monthly giveaways.
54 winners every month.
110k prize pool of each giveaway.
Winners Will be Decided by the Market
As a transparent system as possible - It's all up to stocks:

RoboForex have chosen stocks of the leading US companies in advance and will make 54 winning combinations based on their closing prices on the first Friday of each month. Participants, whose Coupon numbers will be mathematically the closest to the combinations, will become Winners.
More about rules of the promotion
How to join?
Receive Coupons for fulfilling the conditions below. You can participate in monthly giveaways and receive Coupons in all 3 categories.
Trade on Prime accounts with the best conditions: spreads from 0, leverage up to 1:300, and decreased commissions for the trading volume.

Conditions for receiving a Coupon:

Deposit at least 300 USD to your account.
Perform at least 3* lots of trading operations per month.
* - Only the positions in currency pairs and metals opened in the current month are taken into account.

Open RoboForex Prime account

Attract clients to trade on unique conditions and receive up to 60% of the RoboForex's revenue.

Conditions for receiving a Coupon:

Partner commission at month-end is at least 300 USD.

Become RoboForex Partner

Receive additional profit from investors for copying your successful transactions.

Conditions for receiving a Coupon:

Open CopyFX Prime account