Published on Sat Feb 19th, 2022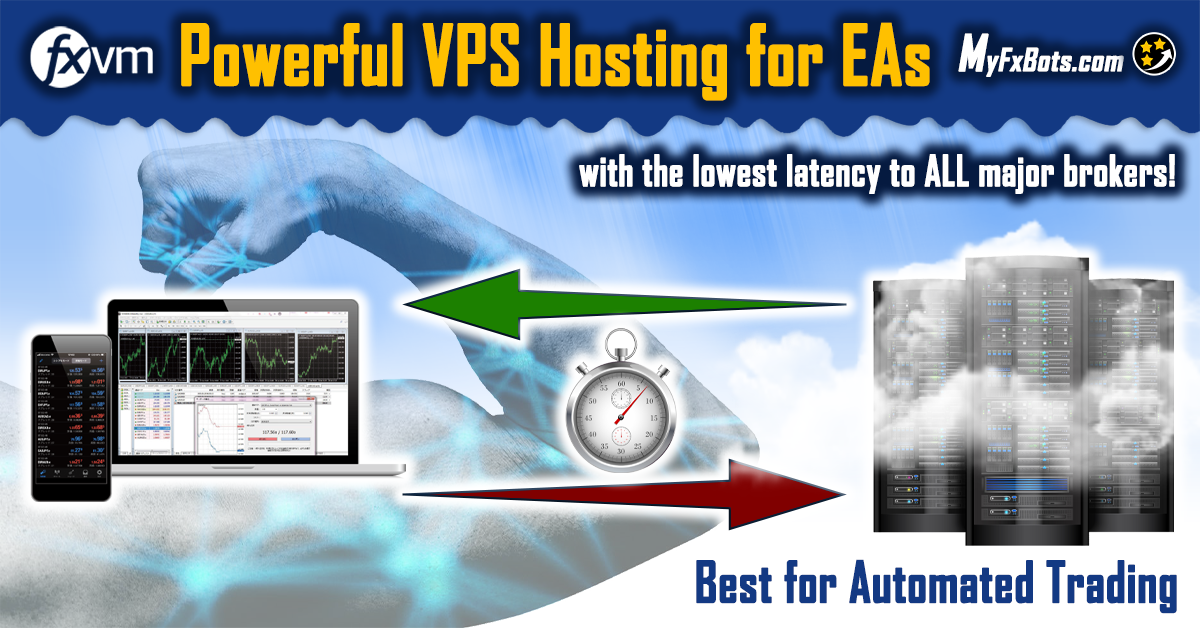 Rock-solid, low latency trading servers at an affordable price
It's critical your expert advisors and trading robots perform their tasks without a hiccup. That's why FXVM never share your resources on their servers. This means you get exactly what you pay for! Furthermore, FXVM make sure you're as close to your broker's server as possible, so you can execute your trades at lightning speeds.
FXVM's networks do not host websites, rich media, or other applications that pose a risk to maintaining rock-solid connectivity. Their service provides hosting for traders and financial applications only.
Highly secure, 100% private VPS instances with low latency to top FX Brokers.
FXVM provides the lowest latency to all major FX brokers
Beat your competitors by having your trades executed in a millisecond when trading on FXVM's servers.
Trading with one of their VPS's can significantly improve trading results compared to trading at home or office PC. Automated trading programs require 100% uptime and lightning execution speed in order to work efficiently, and that's exactly what FXVM provides!
Optimal connectivity for financial software cannot be achieved with all servers and ISPs. Their service is specifically designed to improve trading results, which is why FXVM have chosen internationally renowned providers like Equinix, Global Switch, Level3, and Internap to host their global infrastructure and provide connectivity.