Published on Thu Mar 18th, 2021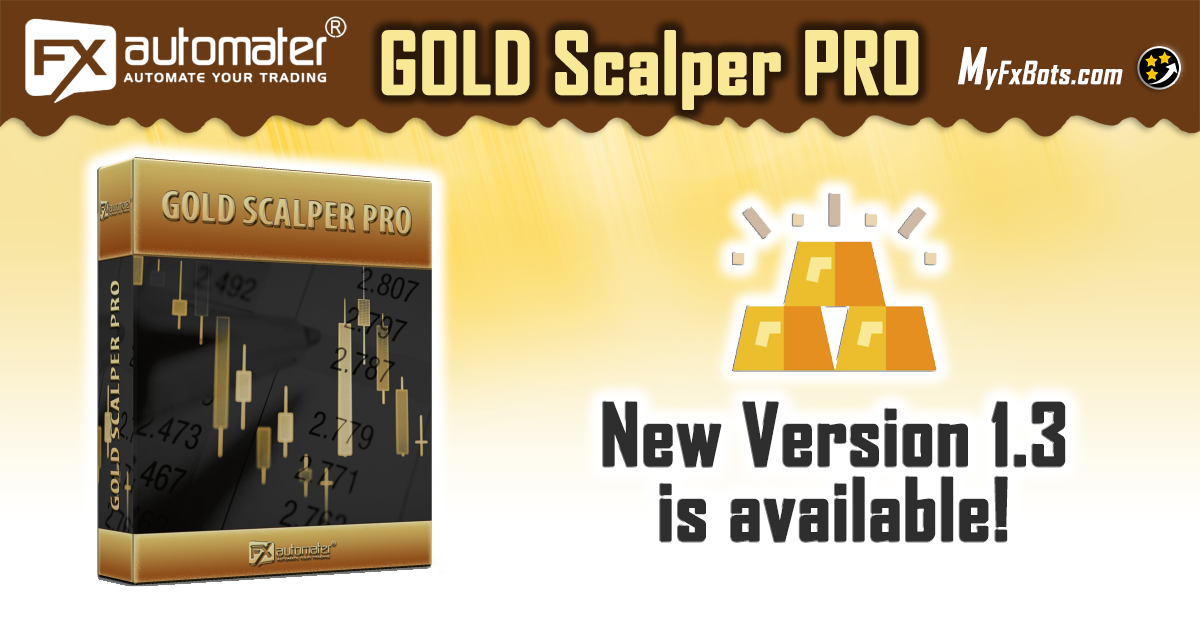 FXAutomater would like to inform you that they have released a new version for Gold Scalper PRO.
Below you can find what's new in this new version:
FXAutomater has added two new parameters LongTrades and ShortTrades which allow opening only of long traders, only of short trades or both.
Comment "-Manual" will be added as an additional text on the comments of manually opened trades. Just to be more easy to separate manual trades from automatic trade.
FXAutomater has fixed a small bug related to the authentication system.
FXAutomater has fixed the problem with testing on MT5. There was a problem in MT5 strategy tester. It was impossible to test Gold Scalper PRO. We have fixed this and traders who use MT5 version can do their tests and optimizations from now on.
There are some major updates in the new version of this forex robot. Therefore it is mandatory to update to the new version.
Get your cope of Gold Scalper PRO version 1.3