Published on Tue Apr 25th, 2023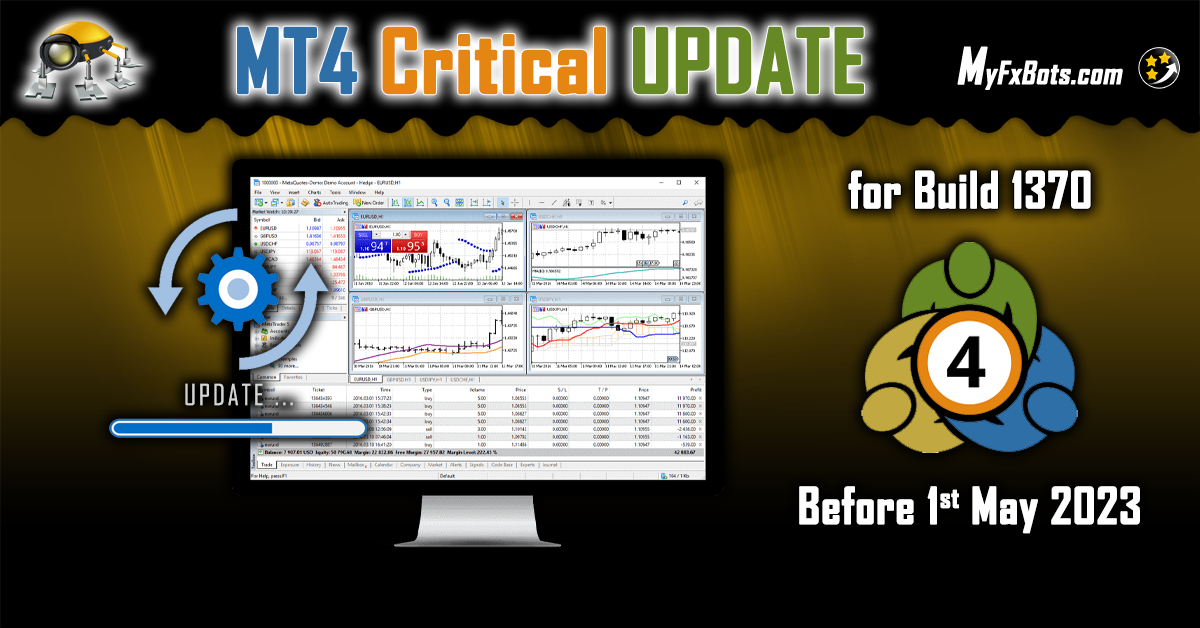 The traders using a version of MT4 older than build 1370 on Windows, their MetaTrader platform will stop working after May 1st, 2023.
You should update your MT4 to the latest free version to ensure a seamless and uninterrupted trading experience. The latest MT4 build features improved platform stability and you can download it by following the instructions below:
If you are a Desktop user, the update will be available through your MT4's Live Update system. You should automatically accept the update when you open your platform if you haven't already done so.
If you are using a Mobile Device, please download and/or update your MT4 via the App Store, Google Play, or Huawei AppGallery, depending on your device.
You can also directly download the latest desktop versions of the MT4 using the button below:
We highly recommend that you update your MT4 platform before May 1st, 2023, to avoid any disruption to your trading experience.
Wishing you responsible and successful trading!