Published on Tue Dec 13th, 2022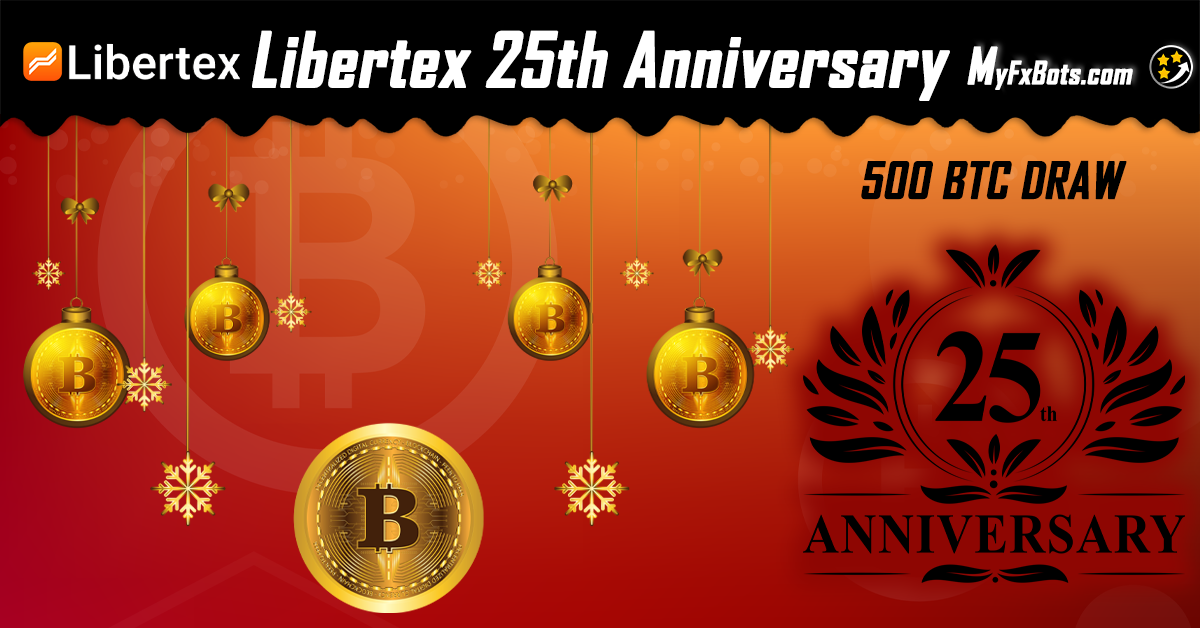 On the 13th of January 2023, Libertex will determine the random winning number, and if it matches any participant's ticket number, they'll give its owner 500 bitcoins.
The tickets can be obtained by any member for free by depositing $50 into his Libertex Account.
For non-members, it's easy to participate as follows:
Deposit $50

into your account.
Within 24 hours of you, depositing funds, Libertex will e-mail you a ticket with your unique participant number.
In 1997, Libertex Brokers started operating as a brokerage firm. In the course of the past twenty years, this international brand has accumulated a great deal of experience. It is estimated that Libertex has customers in 110 countries around the world. A number of international awards have been won by Libertex during the course of its operations from financial magazines and institutions for the quality of its customer support and its innovative technologies.
Don't miss your chance to get 500 BTC. All you have to do is sign up for the promo and deposit just $50. The payout is guaranteed by EMIRAT.
Rules for the Libertex 25th Anniversary promo
Good luck!