Published on Tue Aug 17th, 2021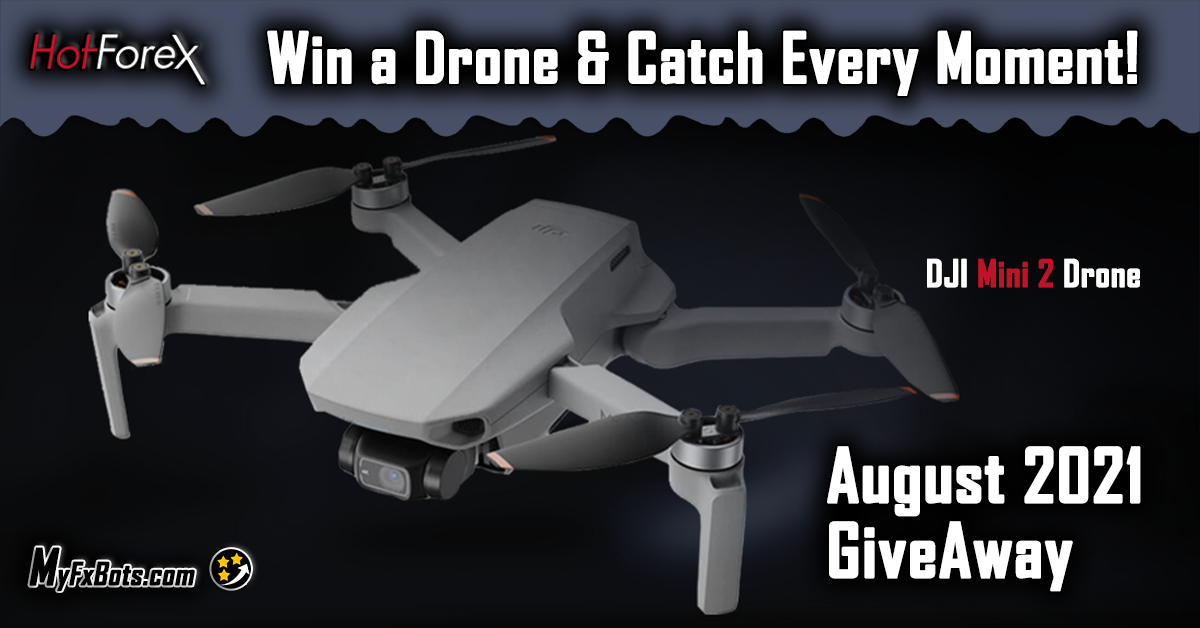 The HotForex Gadget Giveaway is YOUR chance to win one of the coolest gadgets available on the market! Simply follow HFM Broker on their social media channels to be notified about their next FREE contest and enter for the chance to be one of this year's lucky winners!
Stay tuned and be the first to know when their next giveaway begins!
You could WIN a brand new drone!
HFM Broker amazing FREE gadget giveaway is open now and ends on August 31! One lucky follower will be chosen at random to be the winner of the amazing DJI Mini 2 Drone so they can catch every moment of their adventure from a bird-eye perspective, and it could be YOU!
Tell HFM Broker what you would like to film with your new drone.
Refer two friends.
Follow @HFM Broker on Facebook or Instagram.
For your chance to win, visit our Facebook or Instagram page now: