Published on Thu Apr 6th, 2023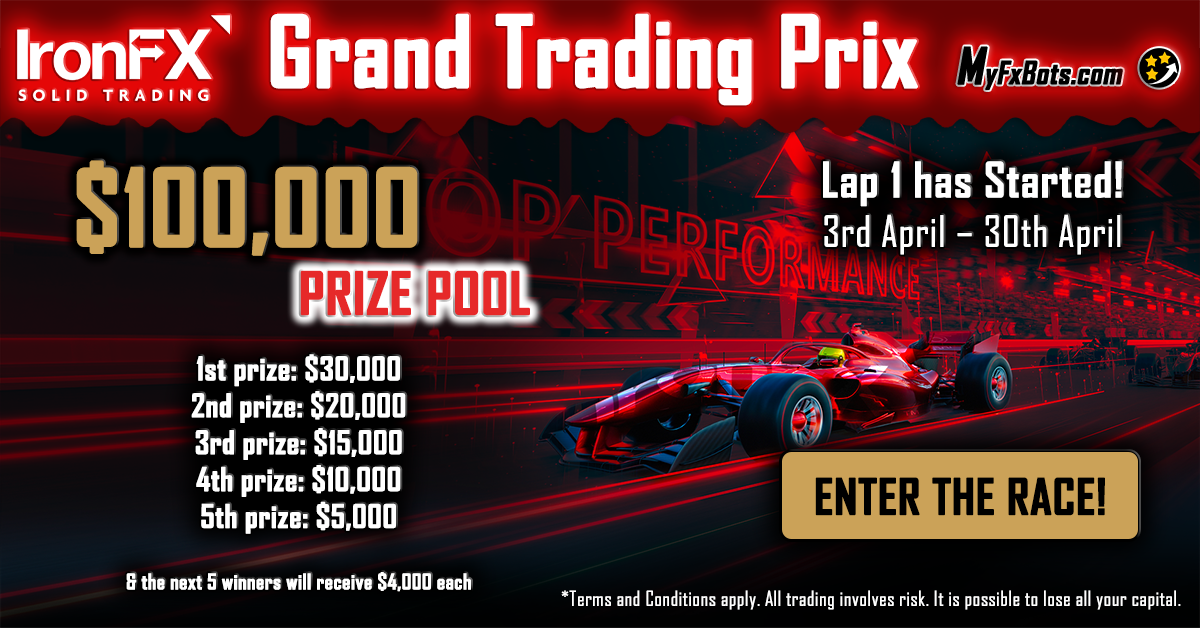 The lights have gone out for lap 1 of the Grand Trading Prix
LAP 1 $100,000 prize pool*
LAP 2 $150,000 prize pool*
LAP 3 $250,000 prize pool*
The 1st lap of the Grand Trading Prix has started, and 10 amazing cash prizes from a $100,000 prize pool* await at the finish line.
Minimum Deposit
$750
Prizes (10 cash prizes)
1st prize: $30,000.
2nd prize: $20,000.
3rd prize: $15,000.
4th prize: $10,000.
5th prize: $5,000.
5 winners will also receive $4,000 each.
Prize Pool
$100,000
They can enter via 3 simple steps
Open a competition trading account.
Fuel your account with $750 between 3 April and 30 April.
Record the fastest trading lap and score pole position.