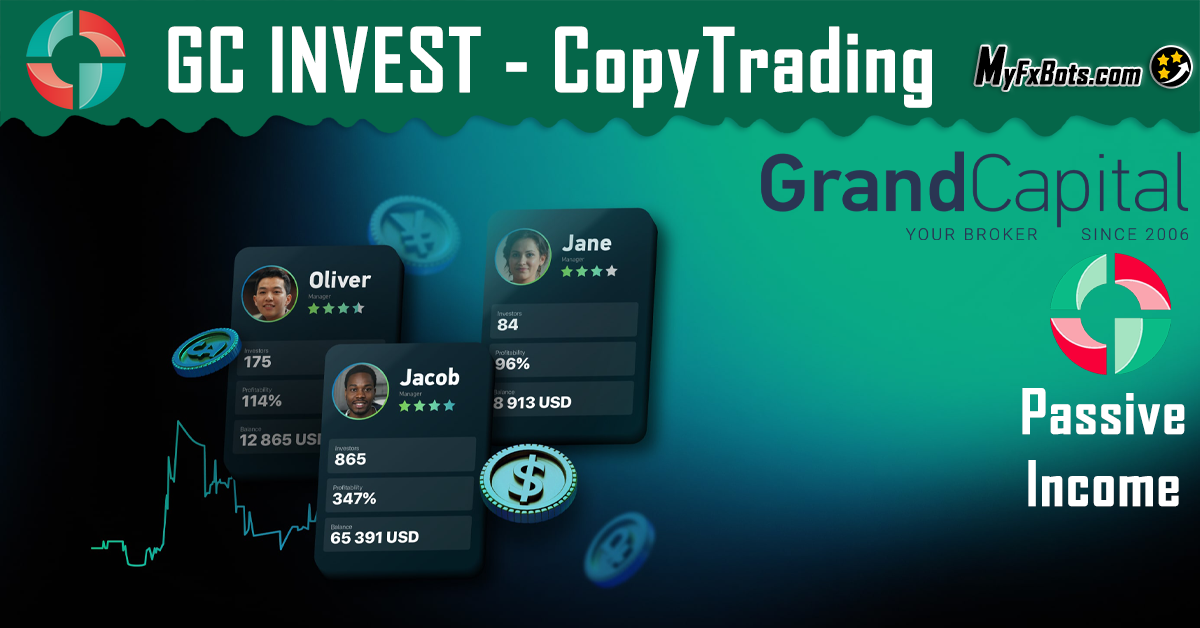 Invest in the strategies of professional traders and earn passive income!
How the service works
You choose a manager and invest in their trading strategy

The manager trades with their funds, and the service automatically copies their trades

The manager earns, and you earn too
GC Invest is the easiest and most reliable way to earn on investments
Best Managers

Each trader we connect to the managers' rating has passed the selection process and proven its effectiveness.

Availability

You can connect to the manager and receive income from investments with a deposit of at least 100 USD.

Transparency

All data on transactions and the movement of funds are always available in your Private Office in real-time.

Risk Control

The rating includes aggressive strategies with a return of 100% per month and conservative ones with a return of 20-30% per annum.
Managers' fee
Managers provide access to copy their trades in exchange for a commission on the investor's profits.
Each manager sets the commission's size in the range of 0 to 70%.
The manager's remuneration is calculated according to the High-Water Mark (HWM) system: The manager receives remuneration from the net profit earned for the investor.
How to become an investor and start earning
Register, verify your account, and open an "Invest" account in your Private Office

Select a manager from the rating and go to the profile of their trading strategy

In the manager's strategy profile, click "invest" and select the investment amount

The manager's trades are now automatically copied, and the profit is credited to the balance of the investment strategy. Success!
How to start investing?

Register and verify your account.
Go to the "Investments" section and click the "Become an investor" button.
This will automatically create an Invest account. Replenish it with an amount of 100 USD or more.
Then choose a manager from the rating and invest in their strategy.

Success!

What is the minimum amount for investment?

The minimum investment amount is 100 USD.

How quickly will I make a profit, and how much will I earn?

You will receive a profit as soon as the manager closes the first trade with a profit.
The higher the income of the manager, the greater your profit.
Published on
Thu Sep 22nd, 2022
Information, charts or examples contained in this blog post are for illustration and educational purposes only. It should not be considered as an advice or endorsement to purchase or sell any security or financial instrument. We do not and cannot give any kind of financial advice. No employee or persons associated with us are registered or authorized to give financial advice. We do not trade on anyone's behalf, and we do not recommend any broker. On certain occasions, we have a material link to the product or service mentioned in the article. This may be in the form of compensation or remuneration.