Published on Fri May 19th, 2023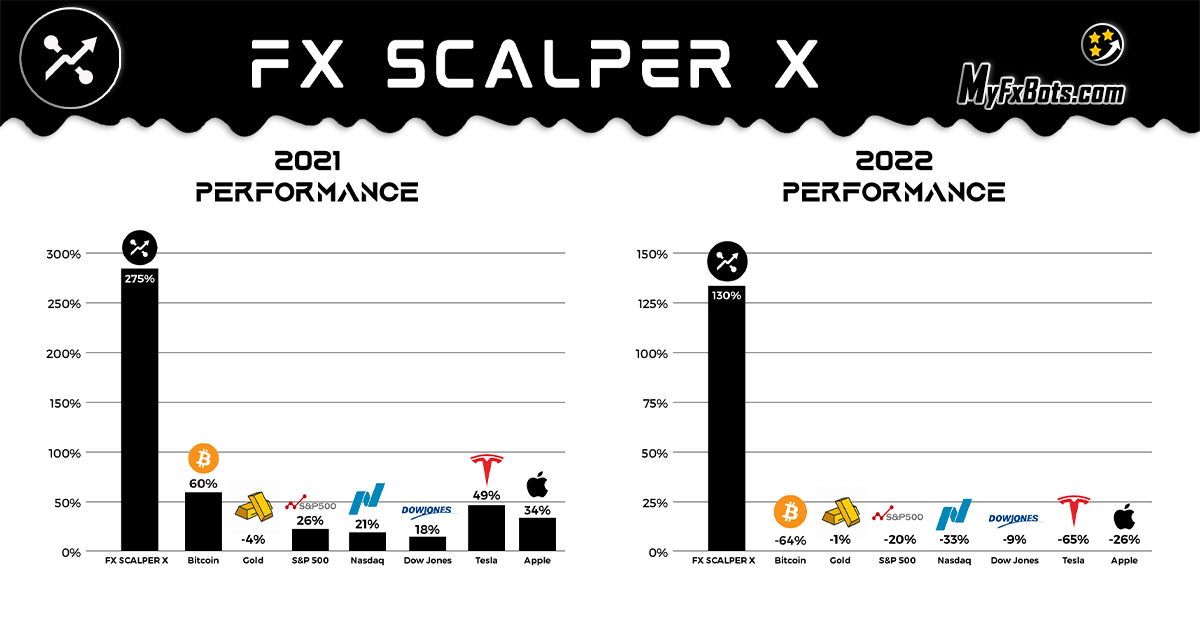 The FX Scalper X trading bots are undoubtedly the best trading robots for retail traders. The exceptional performance of these algos has outperformed top investment assets such as the SP 500, Bitcoin, and Gold!
The fact that FX Scalper X has outperformed top investment assets is a remarkable accomplishment. It is a testament to the system's viability.
FX Scalper X has demonstrated that it is a reliable and highly profitable investment tool for traders looking to maximize their returns and escape the unprofitable world of manual trading.
April 2023 Performance Recap
The algos developers claim that they are thrilled to share the phenomenal performance of their auto trading software, FX Scalper X, for the month of April 2023. As always, their mission is to help traders escape the grueling world of manual trading and maximize their trading via the power of AI trading.
April 2023 was another successful month for FX Scalper X which now marks 28 winning months!
Estimated April Profit Per Lot Size: