Published on Fri Oct 23rd, 2015
After the release of Forex Trend Detector, it had some bad luck until yesterday when the drawdown was fully compensated in one single amazing profitable day.
And as a result, it has ascended the Top Forex Robots rank from 21 up to 17, just yesterday! I guess that the traders using it are now celebrating and waiting for gains resumption in the next week!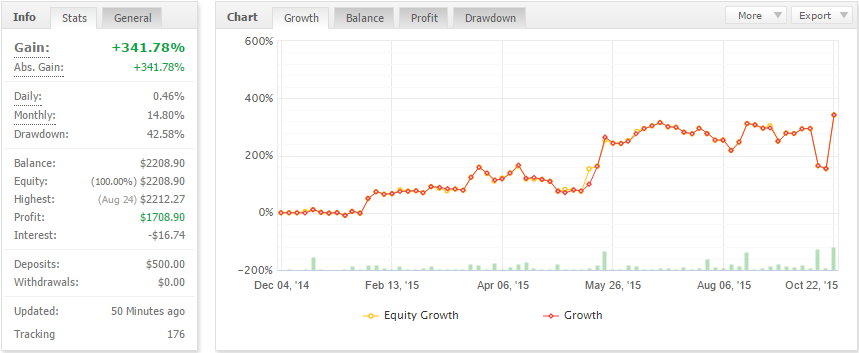 During the sudden EURUSD slump of yesterday, The EA could generate +664 pips in 14 trades - a sum of more than $930 pure profit on the MyfxBook verified Real Money Account.
Forex Trend Detector doesn't trade frequently, but when it captures a big market move, it can make spectacular profits.