Published on Thu Nov 10th, 2022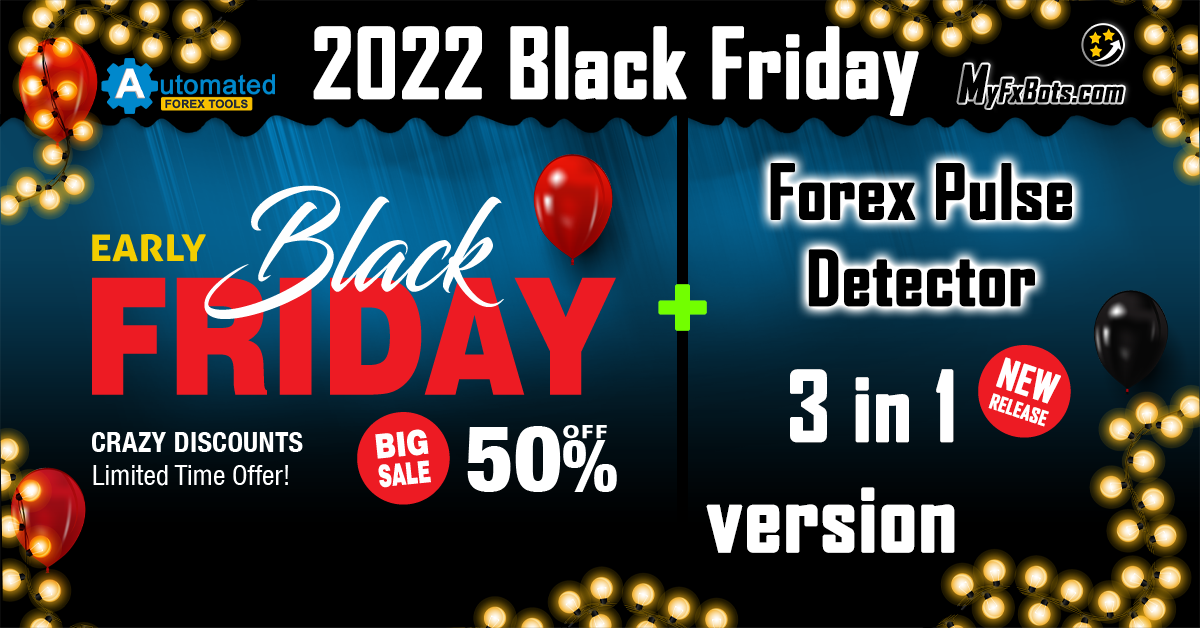 The new version is 6.0 and comes with a lot of modifications and improvements. The most important change is that Automated Forex Tools have transformed its trading logic to 3 in 1:
It could be said without any doubt that: "Forex Pulse Detector is the only EA on the market that can trade automatically, allow trading manually, and read/execute signals from Automated Forex Tools forex specialists."
The last one is an amazing feature that other vendors don't provide. Automated Forex Tools are sure this new feature will be very efficient and positively affect your trading.
To learn more about Forex Pulse Detector go here: Forex Pulse Detector
This year they offer a 50% discount for all their forex robots. The campaign has already started so you can engage now.
The BF promotion will expire at the end of November!