Published on Tue Aug 1st, 2023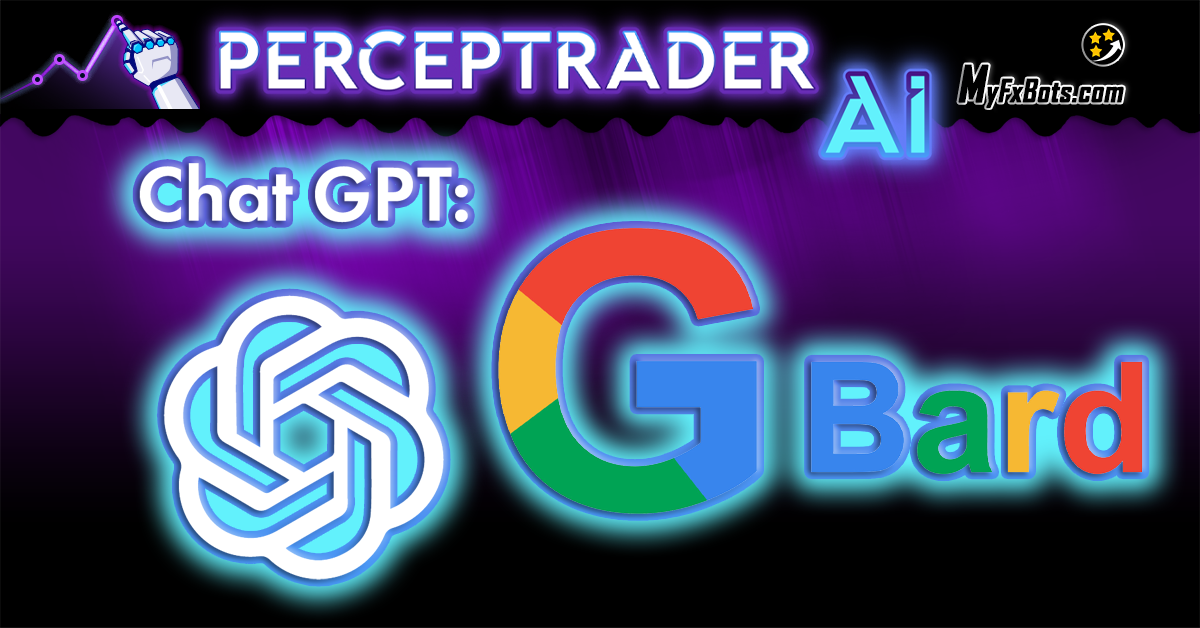 Last week, we observed trending price action on the AUDCAD and NZDCAD pairs. You can see what it looked like in the screenshots: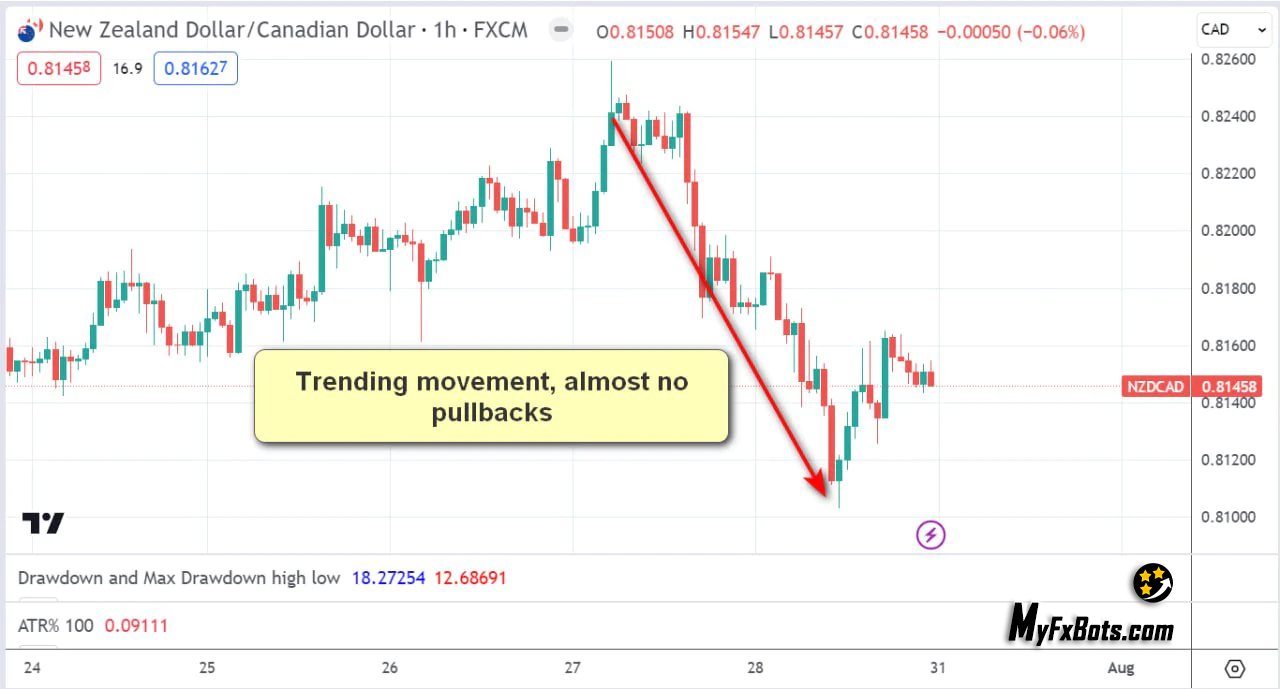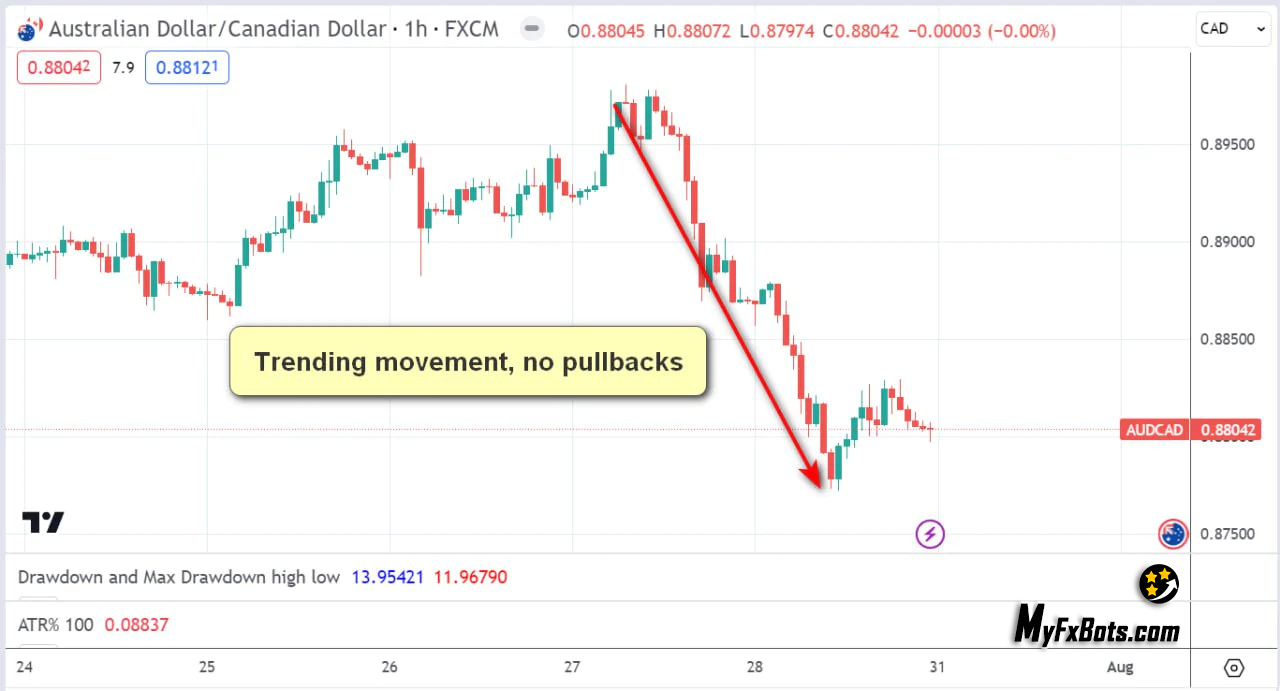 Any grid system trading long during this movement would have got a drawdown. However, the Perceptrader AI's ChatGPT/Bard filter kept us safe from it as it has clearly forbidden any buy positions for the whole week: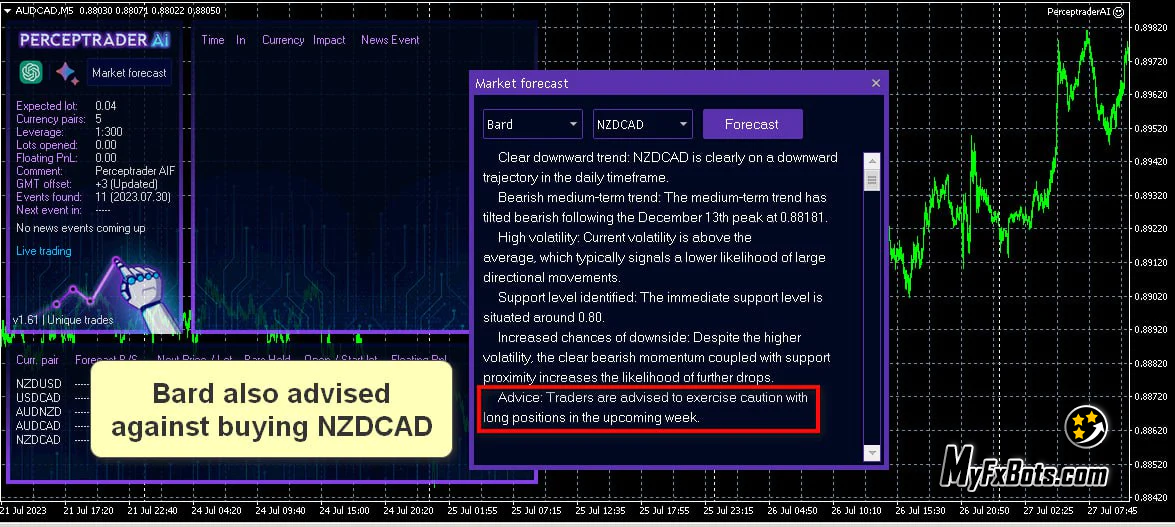 Of course, that's just one example, but it demonstrates how it works. The ChatGPT/Bard filter detects higher chances of trending downside movements —> notifies traders about it —> Perceptrader AI refrains from trading in the direction opposite to the potential trending movement.