Published on Tue May 31st, 2022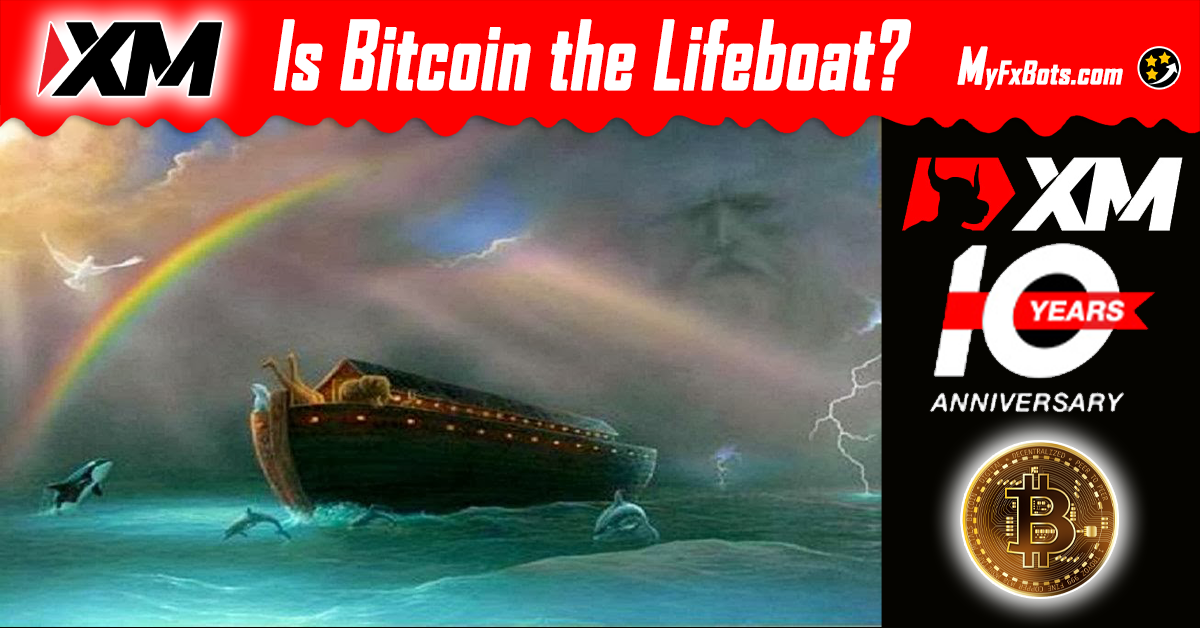 It's been a strong start to the week in the crypto markets, with the price of Bitcoin again rising above $31,000 after nine weeks of losses. The leading cryptocurrency has rallied more than three percent at a time this morning. Can it sustain the momentum?
Other major cryptocurrencies have performed even better, albeit having experienced more volatility over recent weeks. Cardano has done particularly well, rising 25 percent over the past 24 hours. The price of Ethereum is currently up by three percent since this time yesterday to just below $2k.
The uptick across the crypto markets comes amid rising optimism in Asian markets, as Coronavirus cases in China fell to less than 100 for the first time since early March. The news has driven news of a wider economic recovery, with markets largely opening higher.
Crypto is about so much more than making money
If you're on a fixed wage, such as a salary, there's a whole world of hurt coming your way and there's very little you can do about it. Late last night, I published this article looking at the numbers and asking whether we're strong enough to weather the storm. We shall see.
In a perverse and terrifying way, this is actually great news for Bitcoin.
Bitcoin may seem like a 'nice little idea' or a 'nice to have when you're in a strong economy and have the money you feel you can rely on, but perspectives sure do change quickly when that goes away.
How to Trade Bitcoin with Forex?
XM Introduces Bitcoin / US Dollar (BTCUSD) for Trading
Many Forex brokers now introduce bitcoin as a currency of a tradable pair or more, XM is a good example of them with many other powerful trading features.
Considered to be the most popular bitcoin pair in the world, Bitcoin / US Dollar (BTCUSD) is a digital currency that can be traded on the MT5 platform of XM, offering clients several outstanding benefits such as zero commissions, zero fees, and low margin requirements.
Parallel with having an MT4 account, XM's clients can also maintain an MT5 account, where they can start trading with the newly introduced Bitcoin, along with forex and a range of 163 stock CFDs on all popular individual stocks.
XM's clients who wish to start trading with Bitcoin but only maintain an MT4 account, can easily open an MT5 account in the XM Members Area, without any additional account validation required, and benefit from trading multiple assets.
Get a powerful fast cheap Forex VPS
It's very important that your expert advisors and trading robots stream their trading without interruption. This is why you need powerful low latency trading servers at an affordable price. Many companies provide such Forex VPS services, FXVM is a perfect example of them.
FXVM have a wide range of server plans that you can choose among them the one that suits your investment resources, they make sure you're as close to your broker's server as possible, so you can execute your trades at lightning speeds.
FXVM's networks do not host websites, rich media, or other applications that pose a risk to maintaining rock-solid connectivity. Their service provides hosting for traders and financial applications only.
With an expert advisor trading bitcoin automatically on behalf of you on FXVM VPS via XM Forex account, you can rest watching the progress of trading on the capital you invested.
WallStreet CRYPTO (ЕА) is a Bonus FREE expert advisor provided with the well known WallStreet Forex Robot 3.0 Domination expert advisor Premium Package developed by the brilliant MQL5 developer team FXAutomater, WallStreet CRYPTO (ЕА) together with WallStreet CRYPTO Indicator are offered for FREE as a Bonus too with WallStreet Forex Robot 3.0 Domination expert advisor Ultimate Package.
Don't waste the chance, and take action now!