Published on Fri Jan 14th, 2022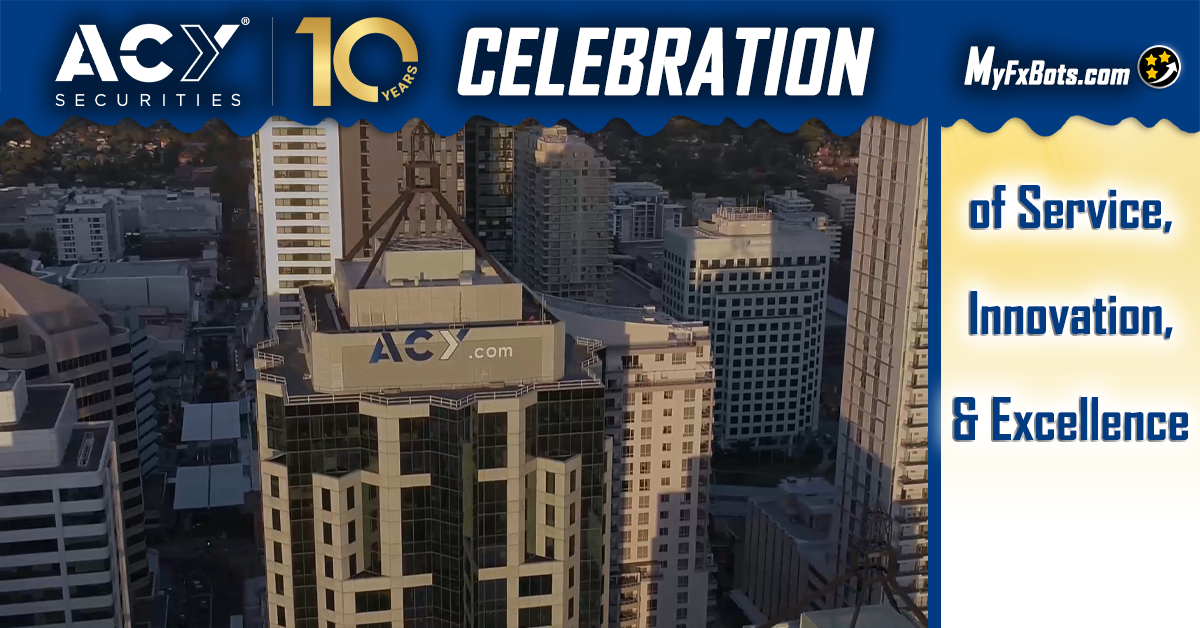 ACY Securities - 10 Years Dedicated to Their Traders helping them Find their Edge
The team at ACY Securities is extremely grateful for all the support their clients have provided over the last 10 years, during which they had humble beginnings and a wonderful growth story. With trading conditions that are second to none, a full suite of resources to help their clients grow as traders, and a choice of over 1600 instruments to diversify your portfolio.
ACY Securities marks 10 years of empowering traders with premium trading conditions, cutting-edge technology, education, and tradable market analysis.
ACY Securities bring on Clifford Bennett as their new Chief Economist
World's most accurate currency forecaster (Bloomberg New York)
Guru of the Australian dollar (Australian Financial Review)
Worked for the biggest investment banks such as BNP Paribas & Macquarie Bank
Partnership with Tim Cahill is set to grow deeper as ACY Securities announces a multi-year extension with the football superstar.
"A big hearty congratulations to ACY Securities for marking 10 years in the industry and helping traders right around the world to unlock their trading potential. ACY Securities stands for trust, integrity, and empowerment I am proud to be their brand ambassador".
About their brand ambassador Tim Cahill, AO
Australia's number 1 goal scorer, Socceroos legend, and Everton FC icon.
10 years of arming clients with choices
With over 1600 instruments across 7 asset categories, we provide our clients a true multi-asset CFD offering, allowing them to diversify their trading portfolios as they see fit.
Take a position on the biggest companies in the world through share CFDs, as well as CFDs in forex, indices, precious metals, commodities, crypto, and popular ETFs.
ACY Securities becomes the Official Trading Sponsor of the Australian Turf Club, an organization that is over 150 years old.
Named as Australia's #1 Partner Program in 2020 by World Finance
ACY Securities has worked hard to earn a strong track record in helping businesses realize long-term growth and success because not only do we place a high value on strategic alliances, but we also have the global reach, technology, bespoke solutions, and support infrastructure to make it happen.
Unveiling the ultimate $1M live trading contest to encourage well-planned, responsible trading and discover great traders and fund managers.
Their contribution beyond business
ACY Securities has a strong track record of contributing to the communities in which we work.
From incorporating UNICEF donation options within our onboarding process, supporting grassroots not-for-profit organizations to helping communities during the Covid-19 pandemic, they are a responsible corporate citizen doing their bit to help make the world a better place.
They've won multiple awards from a broad variety of reputable industry organizations
Best Partnership Programme

World Finance - Australia, 2020

Best Multi-Asset Broker

Technology Era - Australia, 2020

Best Forex Broker

International Business Summit - 2018

Best Investor Education Broker

FX168 Brokers Billboard - 2016
Their growth story
What ACY Securities has been able to achieve in the last 10 years is nothing short of incredible. Whether it's their cost of trading, product range, innovation, technology, education, customer service, or contribution to the community, they claim to dedicate their success to the growth and development of their clients.
Join ACY Today and Discover your Edge
Foreign exchange and derivatives trading carry a high level of risk. Before you decide to trade foreign exchange or CFDs, we encourage you to consider your investment objectives, your risk tolerance, and your trading experience.
ACY Securities Pty Ltd ('ACY AU') is regulated by the Australian Securities and Investments Commission (ASIC AFSL:403863). Registered address: ACY Tower, Level 18, 799 Pacific Hwy, Chatswood NSW 2067. AFSL authorized us to provide financial services to Australian Residents or Businesses. ACY AU can only accept clients who are Australian residents or businesses.
ACY Capital Australia Limited ('ACY LTD'), ACY LTD is incorporated in Vanuatu, company number 012868, and is regulated by the Vanuatu Financial Services Commission (VFSC). Registered address: Govant Building, 1276 Port-Vila, Vanuatu.
ACY AU and ACY LTD provide general advice that does not consider your objectives, financial situation, or needs. With Forex, CFDs, and over-the-counter products, you have a risk of losing more than your initial investment and you must consider if these instruments are suitable for your circumstances.