Published on Tue Aug 5th, 2014
Mark Reid has announced a special update today for Broker Arbitrage. A new version 1.6. If you are not a member yet ... you can sign up here.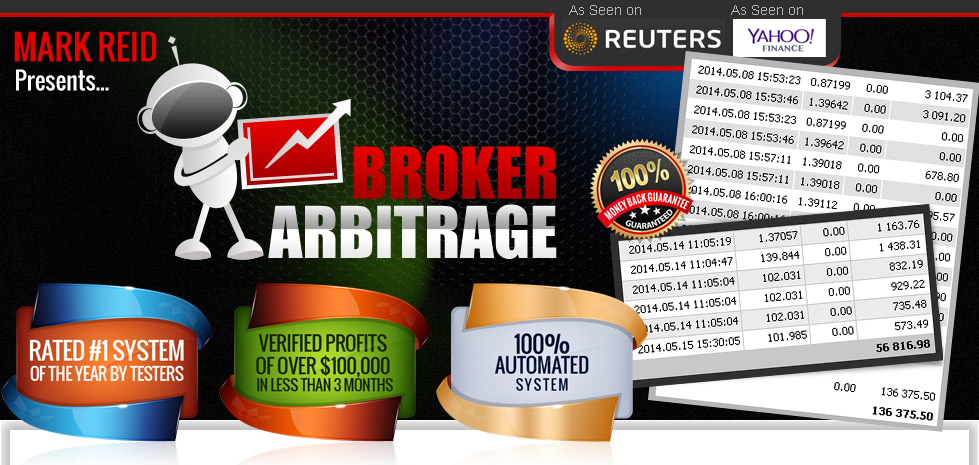 If you are already a member, to download the new update simply log in to the members area and click the Download link and you will just be installing the new version into MT4.
It will be known as Broker Arbitrage 16 instead of 15.
This version came with important updates, here are the changes (the manual describes all the settings):
Hedge feature: Hedging can now be turned on if you would like to.
Max Trade Attempts: You may need to change this just if trade issues for opening / closing exist, this will control attempts made.
Stop Loss / Take Profit Control: This is the most important part update in the new release. Take profit and stop loss can now be controlled as some broker and VPS combinations require some changes. The take profit is very low, it could trail, but depending on variables can close at 1 pip take profit and this could be bad for commission accounts and slippage, so if you need to increase the take profit, you can do it now and this will make a significant improvement. On the other hand you can also control stop loss.