Published on Thu Mar 3rd, 2022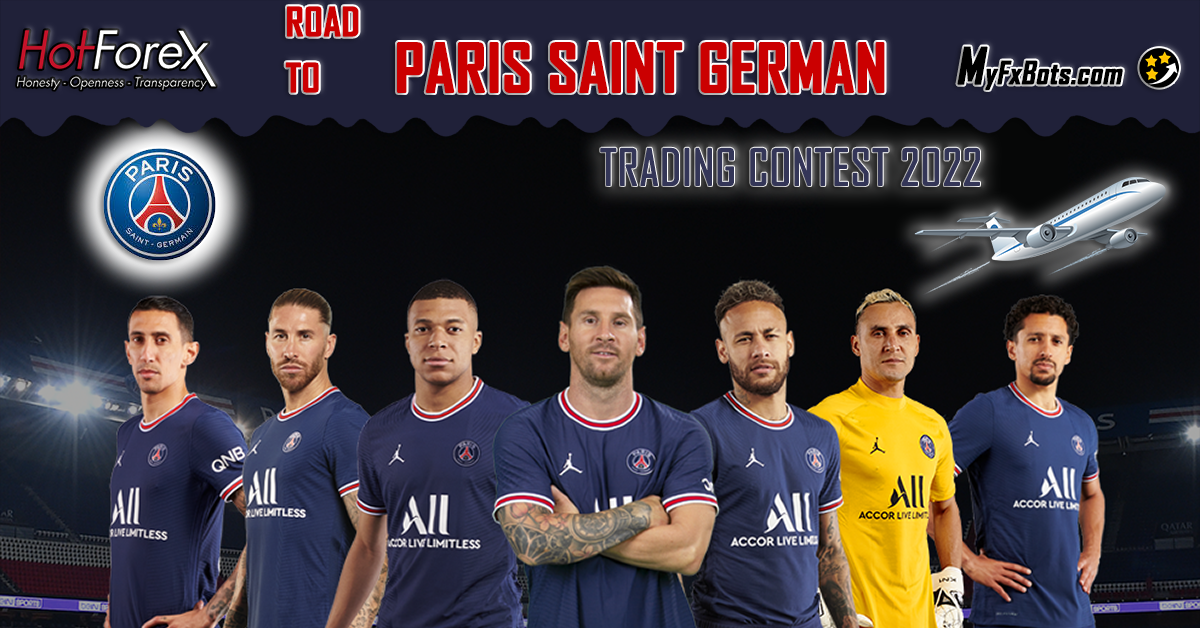 A ONCE-IN-A-LIFETIME EXPERIENCE
HFM Broker are offering all new and existing clients the opportunity to win a unique Paris Saint-Germain experience and fantastic prizes!
HFM Broker Road to Paris trading contest is live again, promising new thrills and giving YOU the chance to be the BIG LUCKY WINNER of a unique Paris Saint-Germain experience which includes:
1st Place Winner
Attend a warmup session from a pitchside

Witness how champions - your favorite PSG players - warm up from very close.

2 Matchday VIP seats

Live the magic and experience the thrill of the game like never before.

2 Stadium tour tickets

Discover the parc des princes one of the Parisian arena; the most beautiful stadiums in the world from the inside.

Flight tickets

Fly to Paris in business-class style.

Paid accommodation

Luxurious staying in one of Paris's finest hotels.
Next 2nd - 5th Top Traders
$1,000 cash prize Generous CASH PRIZES for the next 2nd - 5th top traders
AND
$500 cash prize to the trader who shows the greatest improvement every week
Enter the contest and trade as per the specified requirements to access exclusive opportunities at Parc des Princes and beyond!
Terms and Conditions apply
The contest will run for the period of 28th February until 29th April 2022.